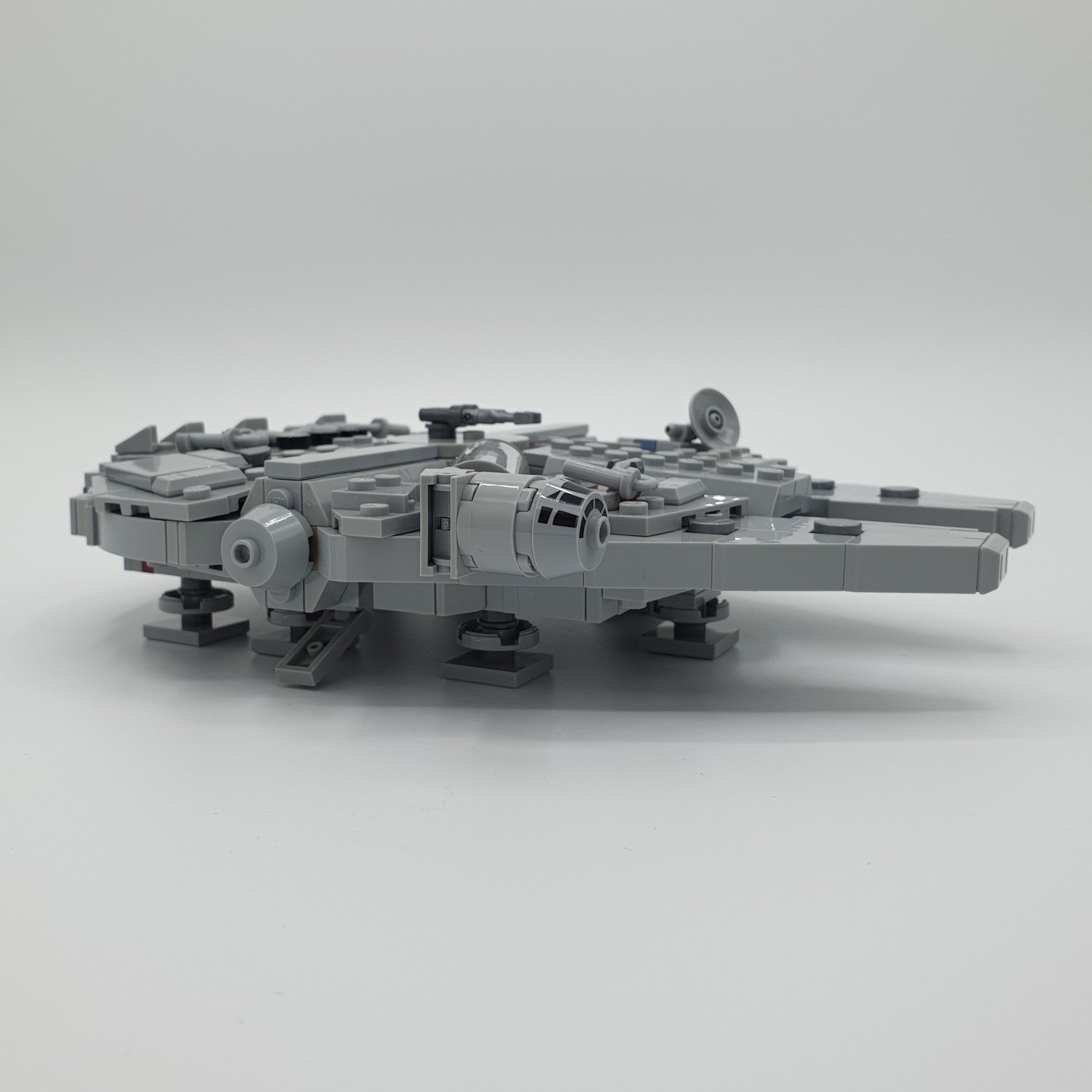 Mini-Scale Millennium Falcon with Display Stand
On Sale
€8.00
NO PHYSICAL PARTS INCLUDED – DIGITAL DOWNLOAD ONLY
Contents
The purchase includes the following digital files:
Instruction Manual (PDF file)
Parts List (XML file) 
Purchasing on BrickLink - Guidance (PDF file)
Description
Designed to scale with nanofigs (statuettes)
Formerly served to smuggle goods like arms by Han Solo and his first mate Chewbacca, the Corellian YT-1300f light freighter, also known as the Millennium Falcon, played a central role in some of the greatest victories of the Rebel Alliance, and is coveted by many for being the fastest hunk of junk in the Galaxy …
Features:
angled top panels with color and piping details
sensor dish on top, as well as two rotatable heavy quad laser turrets on top and bottom
accurate size and proportions
removable landing gear and boarding ramp
the Falcon is robustly built and playable
including an all-black stand when in flight mode tested for long-term display with Rebel Alliance emblem
---
Durability: Very sturdy build
Part Count (Falcon): 546 pieces
Part Count (Stand): 130 pieces
BrickLink Price: ~60€ | ~65$
Dimensions: Width 16 cm, length 21 cm, height 4,5 cm
Addition
The Falcon is part of my 
Mini-Scale Series
.
Notes
The estimated parts cost above is based on average BrickLink orders. Please keep in mind prices tend to fluctuate on the brick-selling market.