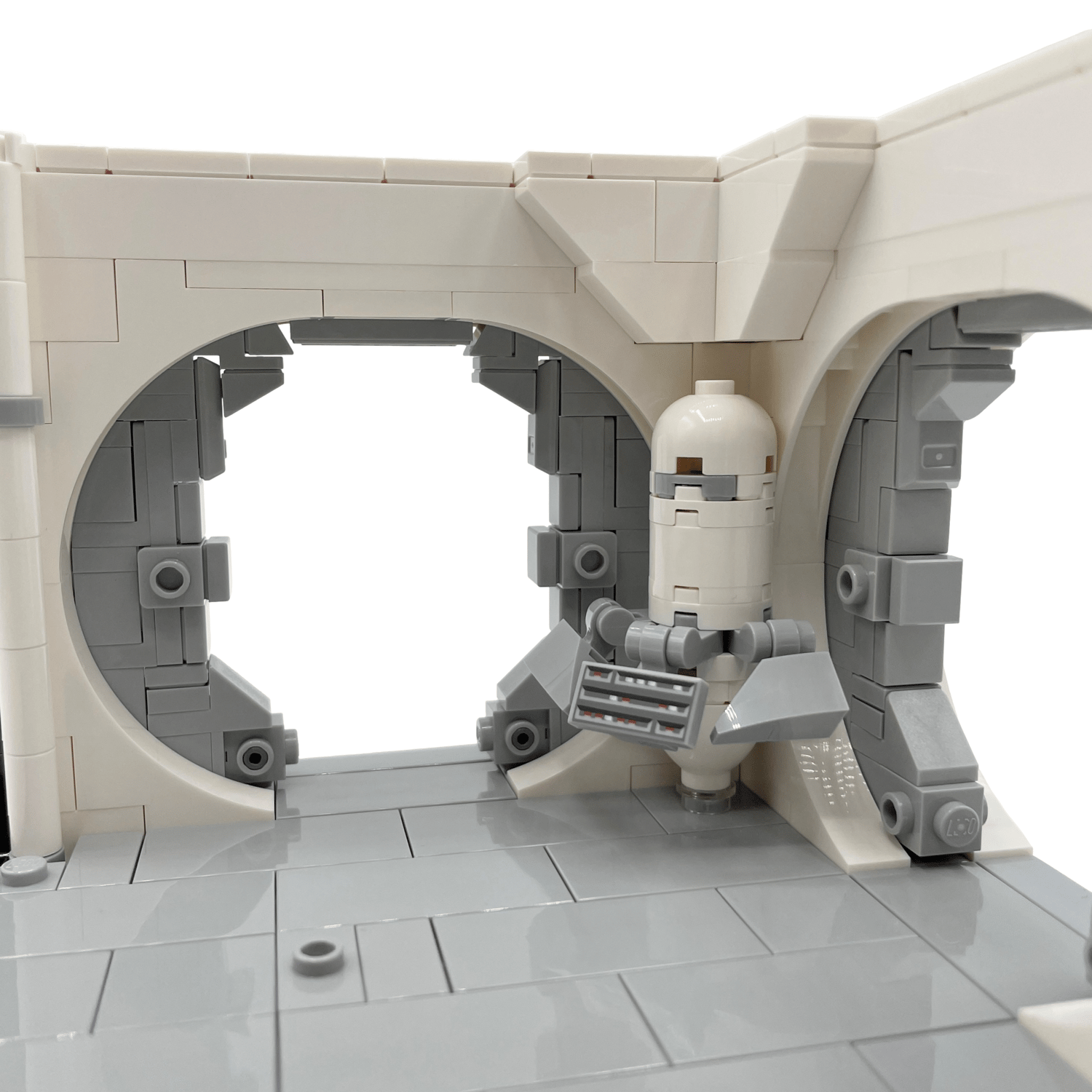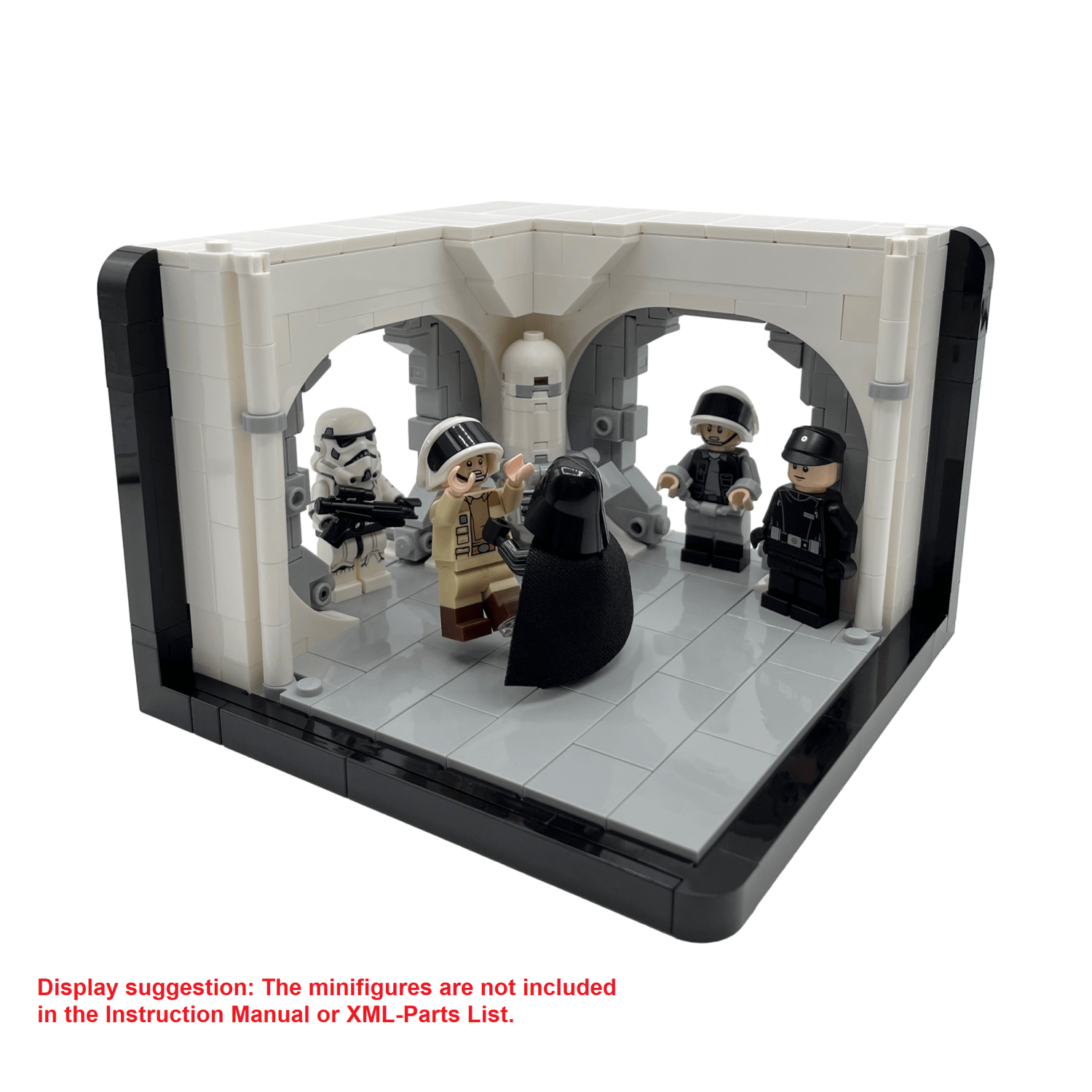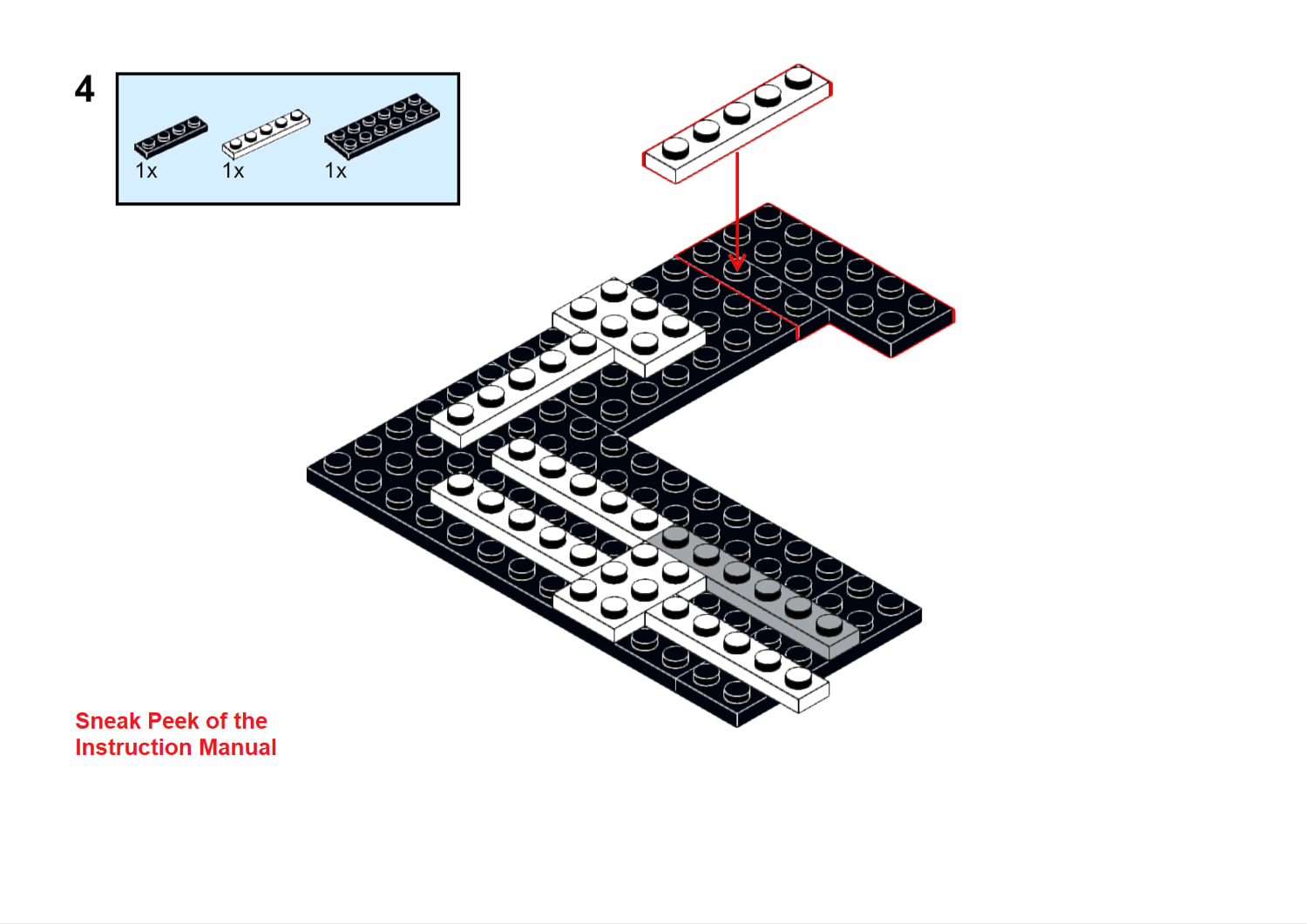 Tantive IV Operations Forum Diorama MOC
On Sale
€6.00
NO PHYSICAL PARTS INCLUDED – DIGITAL DOWNLOAD ONLY
Contents
The purchase includes the following digital files:
Instruction Manual (PDF file)
Parts List (XML file) 
Purchasing on BrickLink - Guidance (PDF file)
Description
Served as an Alderaanian Diplomatic Cruiser, the CR90 Corvette TANTIVE IV played a central role in the events at the beginning of the Galactic Civil War, serving as Princess Leia Organa's personal starship in the leadup to the Battle of Yavin...
This diorama replicates the space vessels' iconic operations forum shown in the very beginning of
Star Wars
: A New Hope.
Revisit a famous chapter in the Star Wars™ saga with this LEGO® brick diorama
Features the ships' distinctive gateways and a control console with printed tile
Packed with authentic details and offering an immersive build, this model is the perfect way to display your LEGO® minifigs and relive Vaders' choking on Cpt. Antilles
An all-black frame makes for a premium display
---
Durability: Very sturdy build
Part Count: 361 pieces
BrickLink Price: ~35€ | ~40$
Dimensions: Width 13 cm, length 13 cm, height 9,5 cm
Addition
Expand the Tantive IV's interior with my two other
complementary dioramas
made for both play and display.
Notes
The estimated parts cost above is based on average BrickLink orders. Please keep in mind prices tend to fluctuate on the brick-selling market.