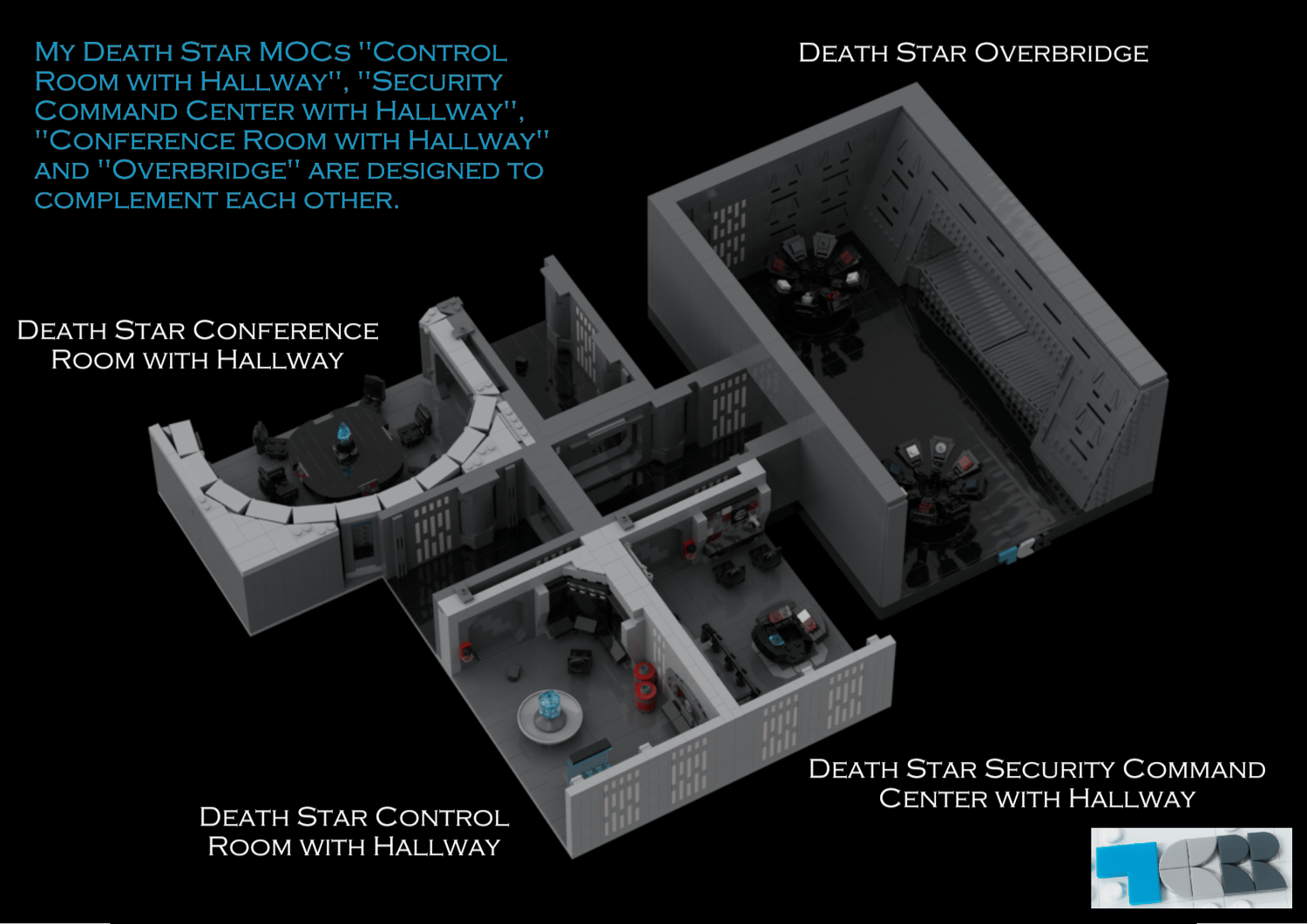 Death Star Conference Room with Hallway MOC
On Sale
NO PHYSICAL PARTS INCLUDED – DIGITAL DOWNLOAD ONLY
Contents
The purchase includes the following digital files:
Instruction Manual (PDF file)
Parts List (XML file) 
Purchasing on BrickLink - Guidance (PDF file)
Description
In the shallows of the Outer Rim, built as a moon-sized, deep space orbital battle station, laid the Death Star, a planet-destroying superweapon, constructed as an impregnable fortress and a symbol of the Emperor's inviolable rule ... 
Features an opening blast door, 7x turnable seats for minifigures, a large round conference table with control panels and a Palpatine-hologram on top, surrounding wall detailing, a section of a Death Star Hallway as well as the option to imply the closing of the hallway blast doors. The model also includes a little mouse droid.
---
Durability: Very sturdy build
Part Count: 1317 pieces
BrickLink Price: ~120€ | ~130$
Dimensions: Width 16,6 cm, length 36,9 cm, height 8,5 cm
Addition
Expand the Death Star's interior with my other
complementary MOCs
made for both play and display.
Notes
The estimated parts cost above is based on average BrickLink orders. Please keep in mind prices tend to fluctuate on the brick-selling market.