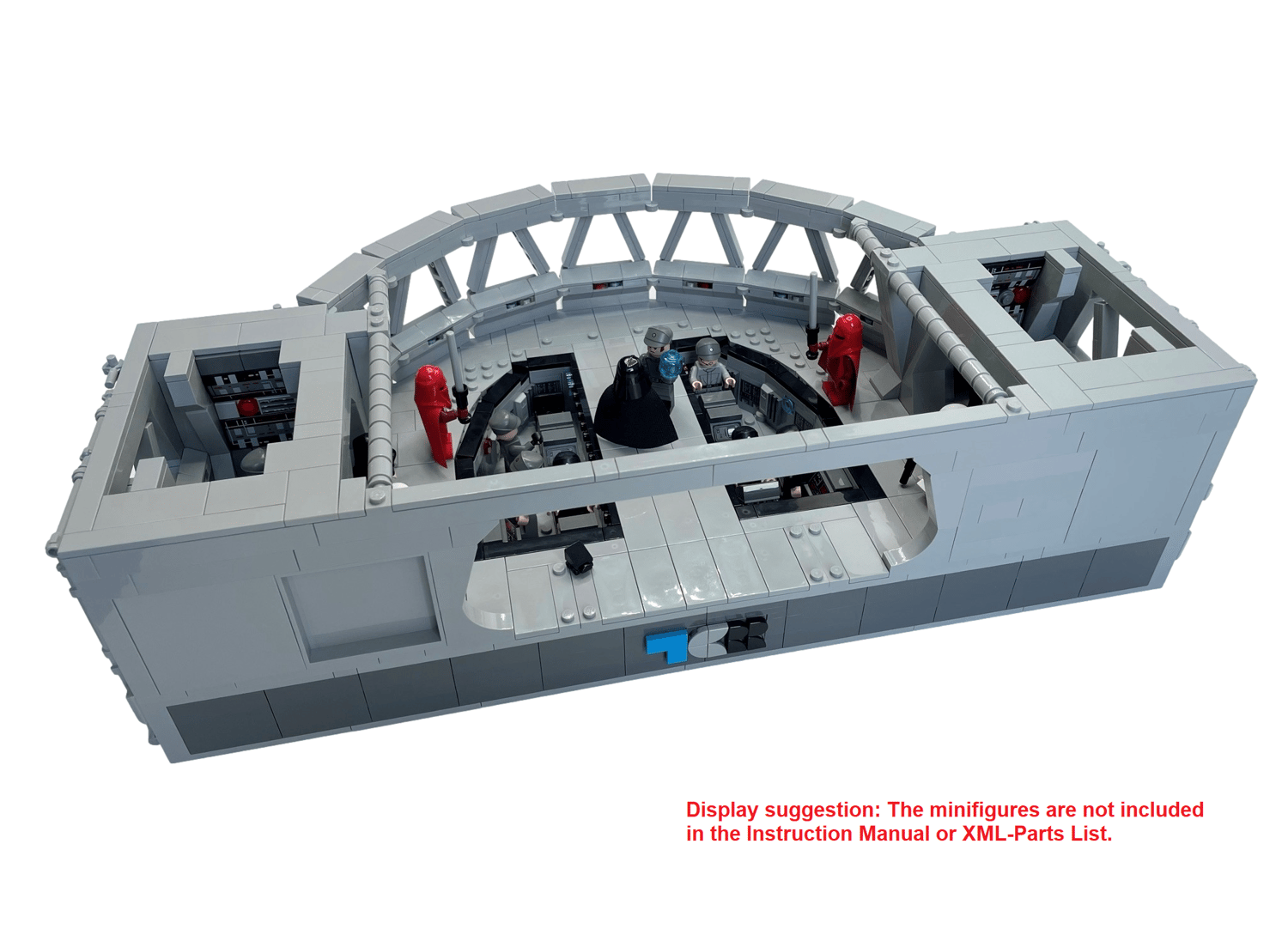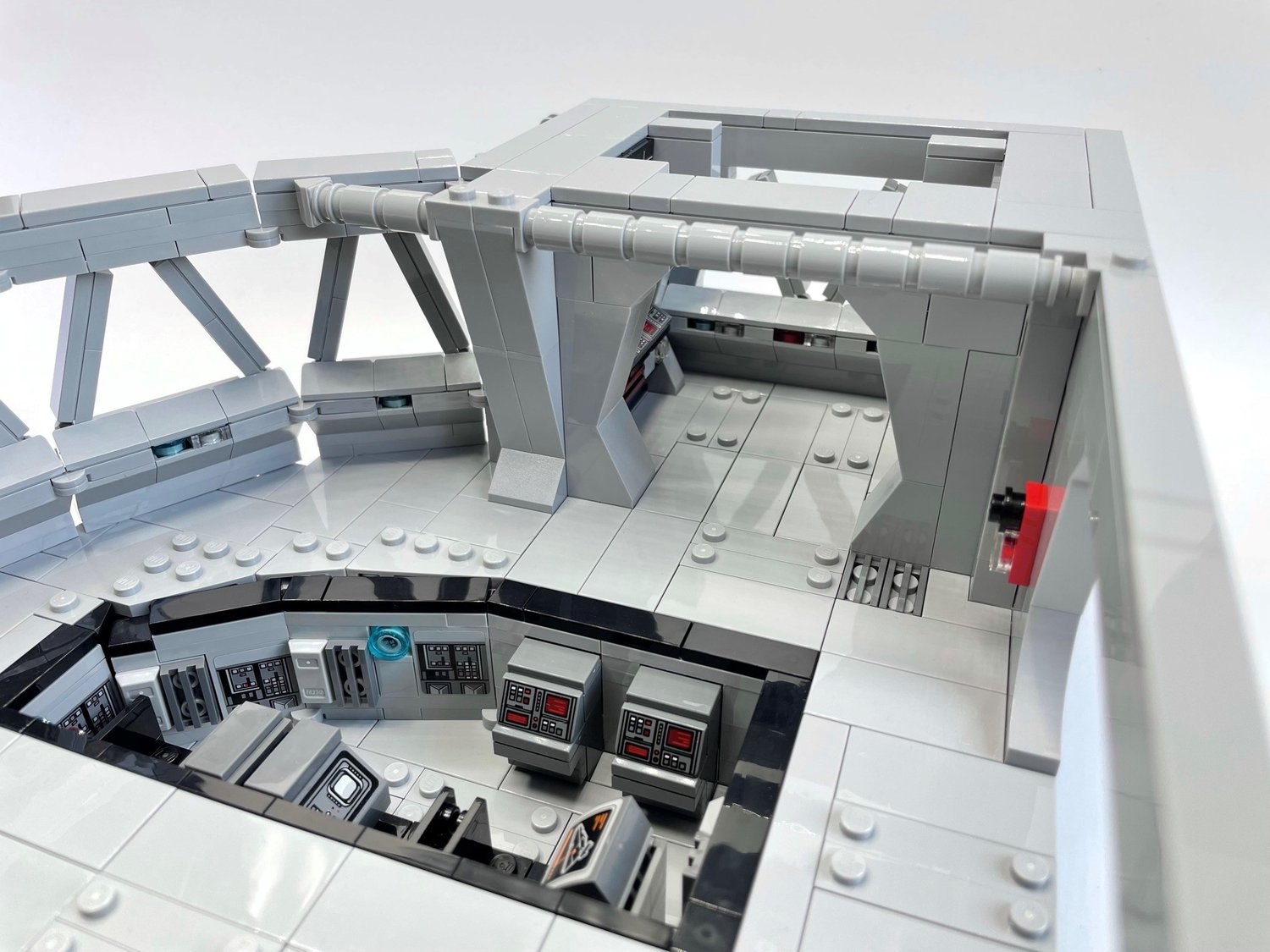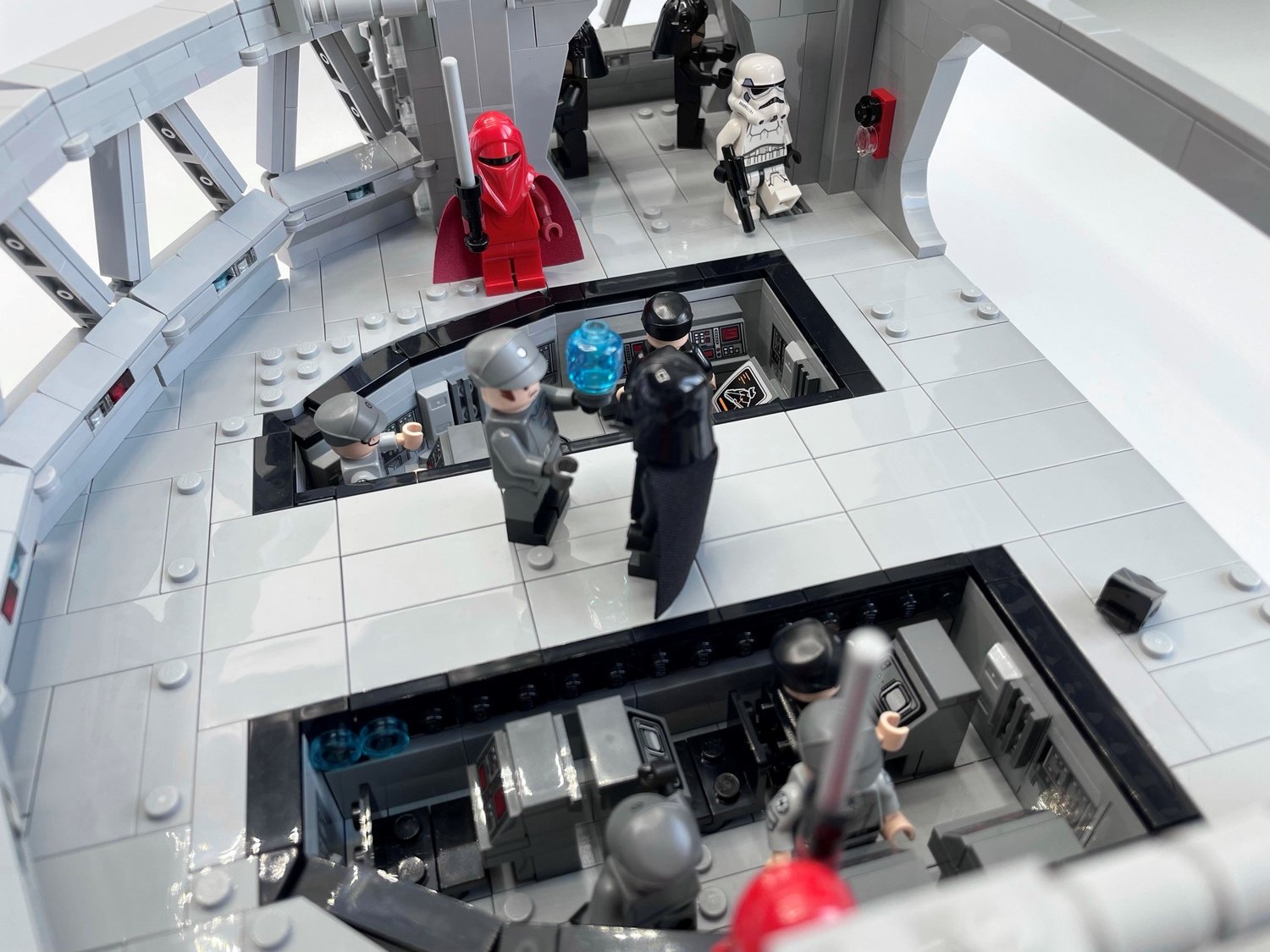 Star Destroyer Command Bridge MOC
On Sale
NO PHYSICAL PARTS INCLUDED – DIGITAL DOWNLOAD ONLY
Contents
The purchase includes the following digital files:
Instruction Manual (PDF file)
Parts List (XML file) 
Purchasing on BrickLink - Guidance (PDF file)
Description
Features the half-circle triangular shaped main viewport with integrated control lights, 2x main crew pits with a total of 10x control consoles and seats for up to 6x minifigs, 2x side viewports including 4x control stations, the command walkway as well as lots of greebling on the outer hull including piping, antennas, and electronic sensors. The model also includes a little mouse droid.
---
Durability: Very sturdy build
Part Count: 1806 pieces
BrickLink Price: ~220€ | ~240$
Dimensions: Width 23 cm, length 43 cm, height 11 cm 
Notes
The estimated parts cost above is based on average BrickLink orders. Please keep in mind prices tend to fluctuate on the brick-selling market.