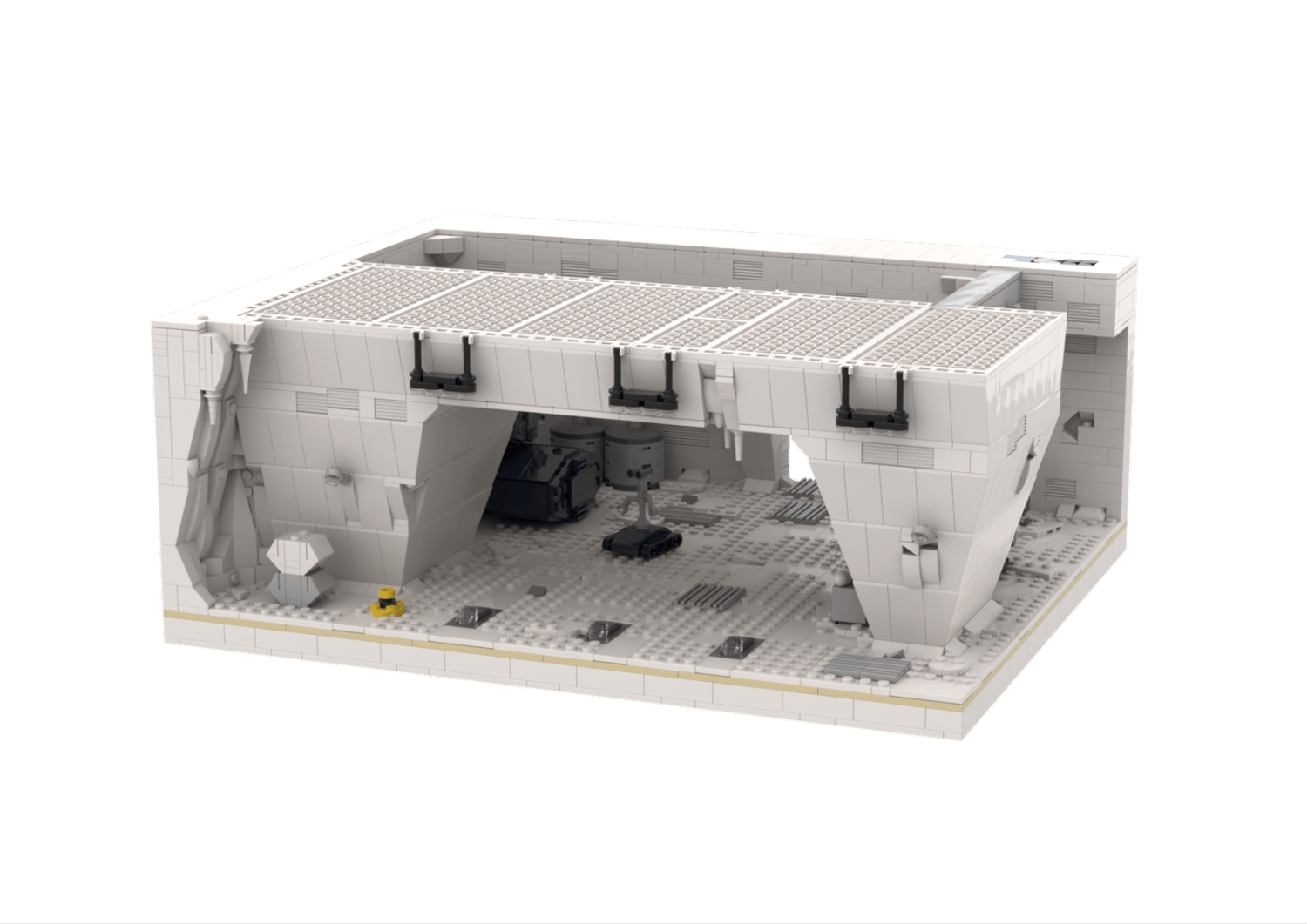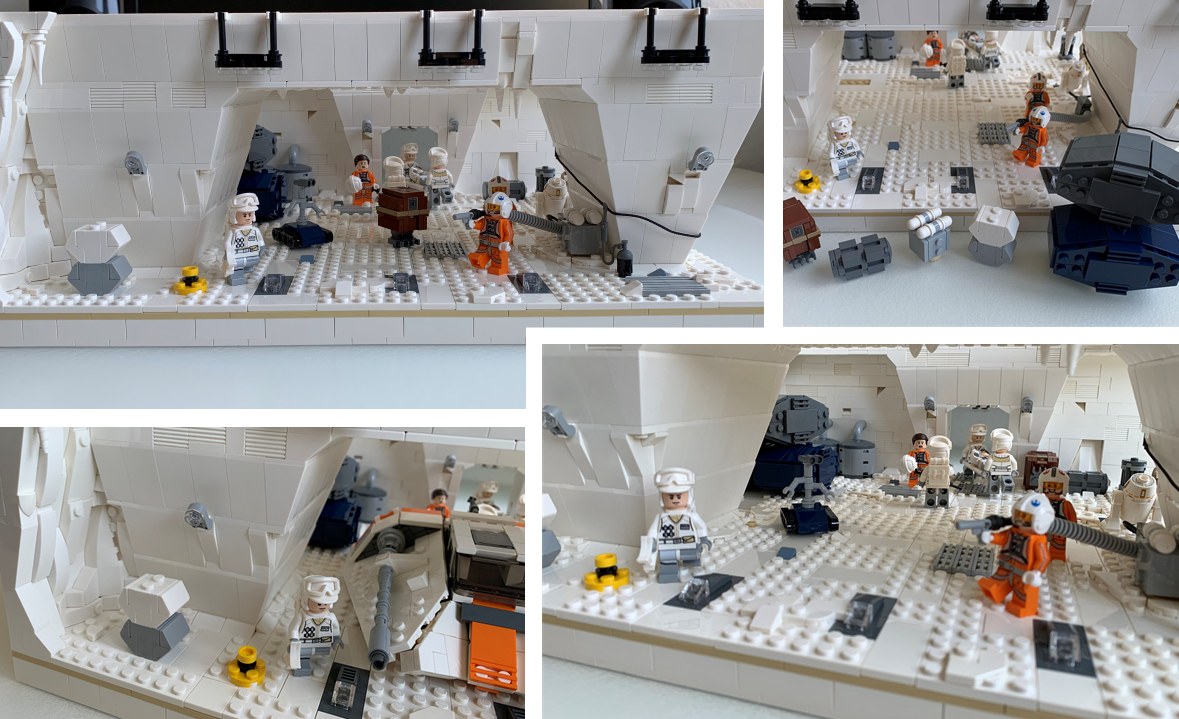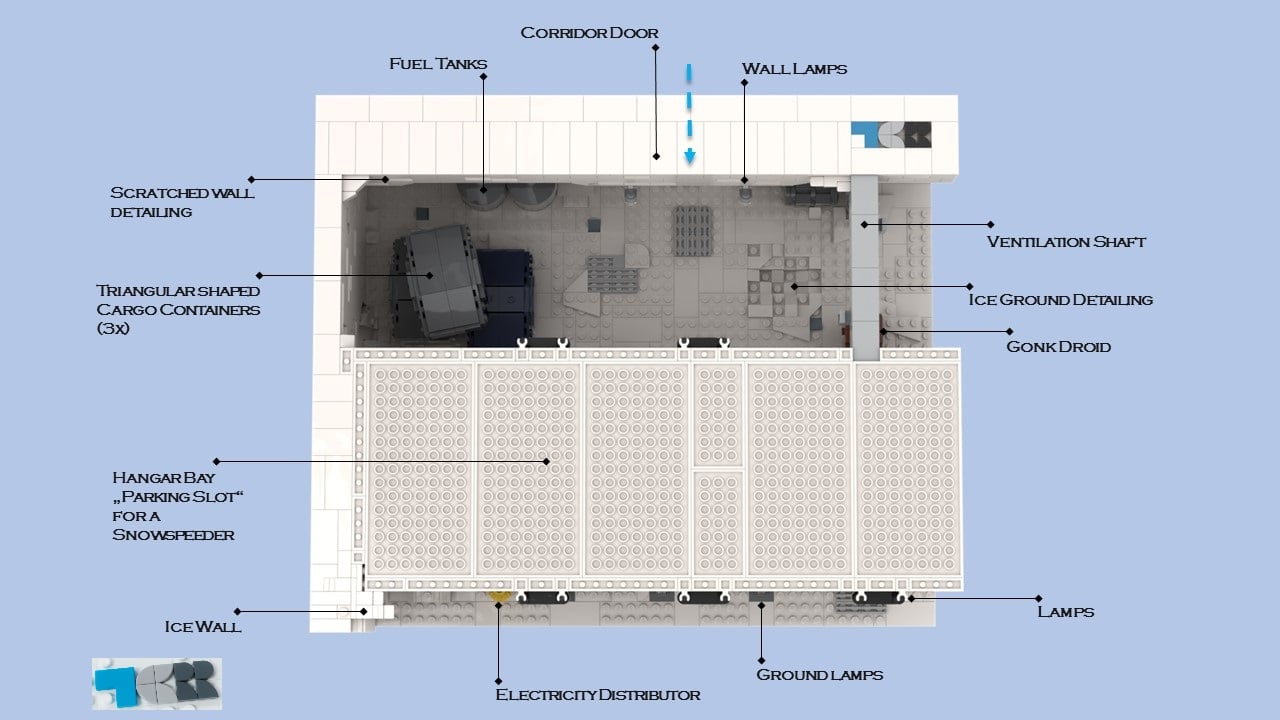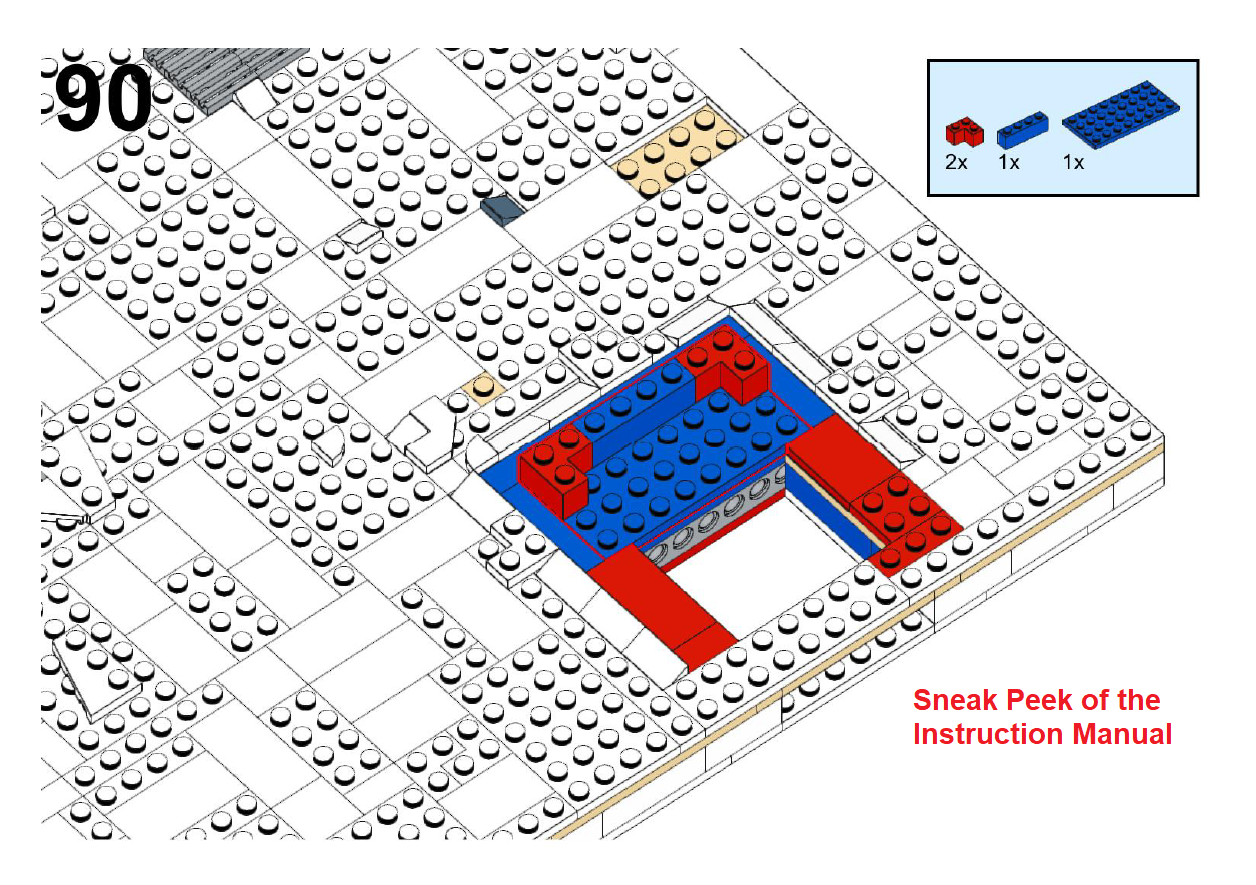 Hoth Echo Base Hangar Bay MOC
On Sale
NO PHYSICAL PARTS INCLUDED – DIGITAL DOWNLOAD ONLY
Contents
The purchase includes the following digital files:
Instruction Manual (PDF file)
Parts List (XML file) 
Purchasing on BrickLink - Guidance (PDF file)
Description
Beneath the arctic wasteland of Hoth laid Echo Base, hidden sanctuary of the Rebel Alliance ...
Features one Snowspeeder bay, ice ground detailing, 5 ceiling lights hanging down, carved detailing on the walls and ceiling, a passageway into the Hangar as well as a ventilation shaft. Included are 10 unique (cargo) containers, two fuel tanks, a welding machine to fix any damage on your Rebel Vehicles, as well as a Gonk Droid and Treadwell Droid. 
The model uses a great number of pieces to guarantee structural stability. 
---
Durability: Very sturdy build
Part Count: 3092 pieces
BrickLink Price: ~330€ | ~350$
Dimensions: Width 32 cm, length 37,5 cm, height 14 cm 
Addition
The Hangar Bay is designed to fit any official LEGO® Snowspeeder Set, MOC or custom build in minifig scale (for example BrickVault's Snowspeeder shown in the pictures above). 
Notes
The estimated parts cost above is based on average BrickLink orders. Please keep in mind prices tend to fluctuate on the brick-selling market.