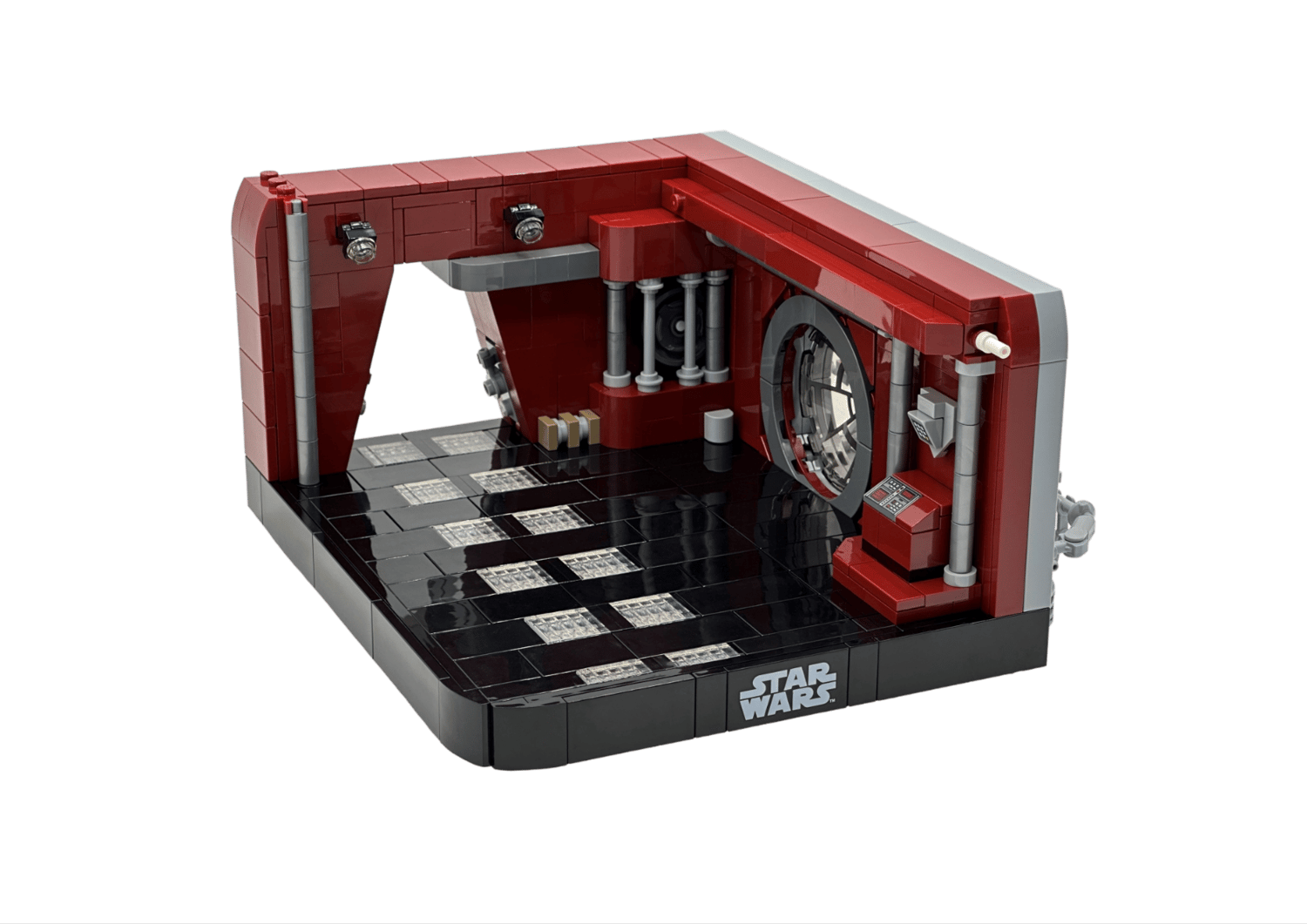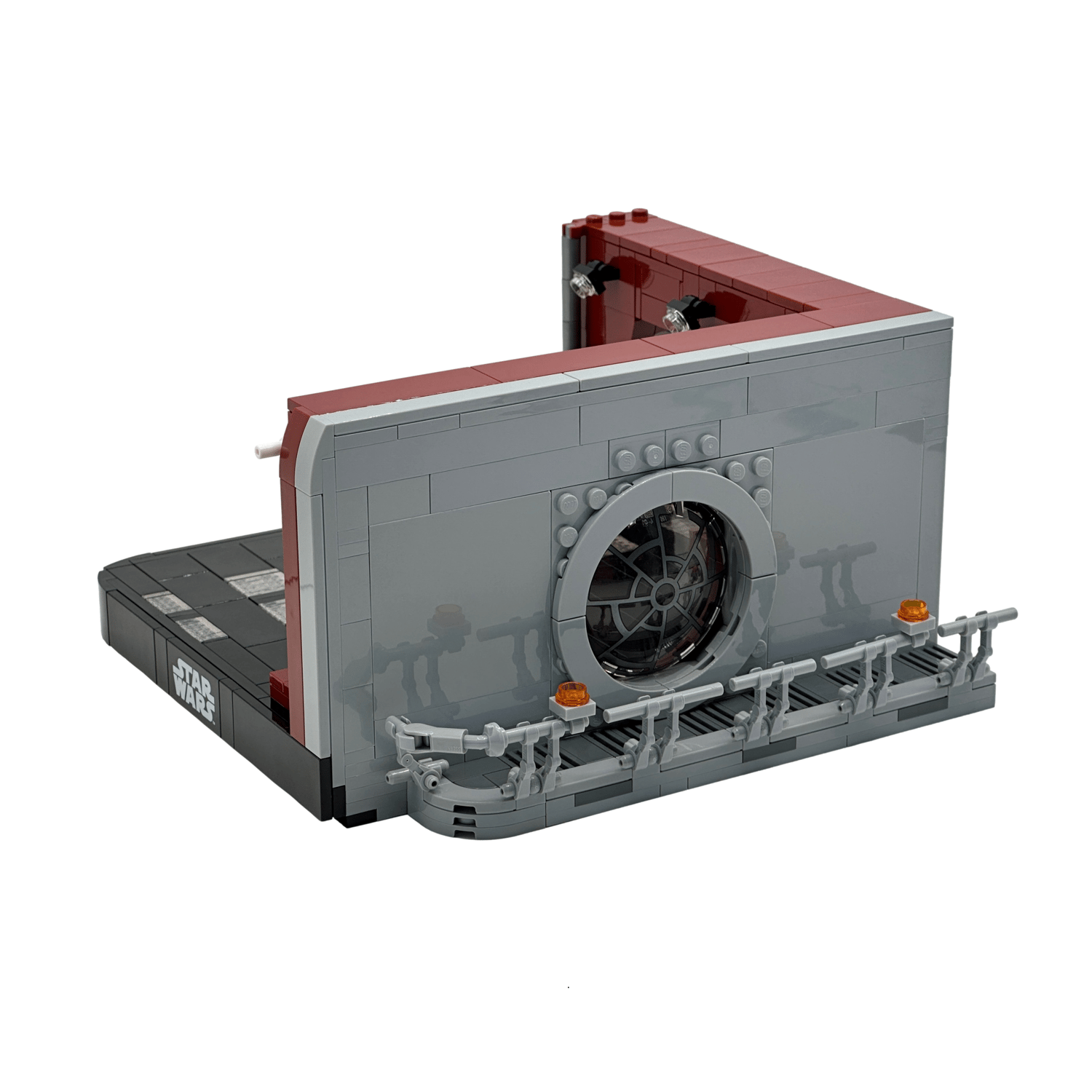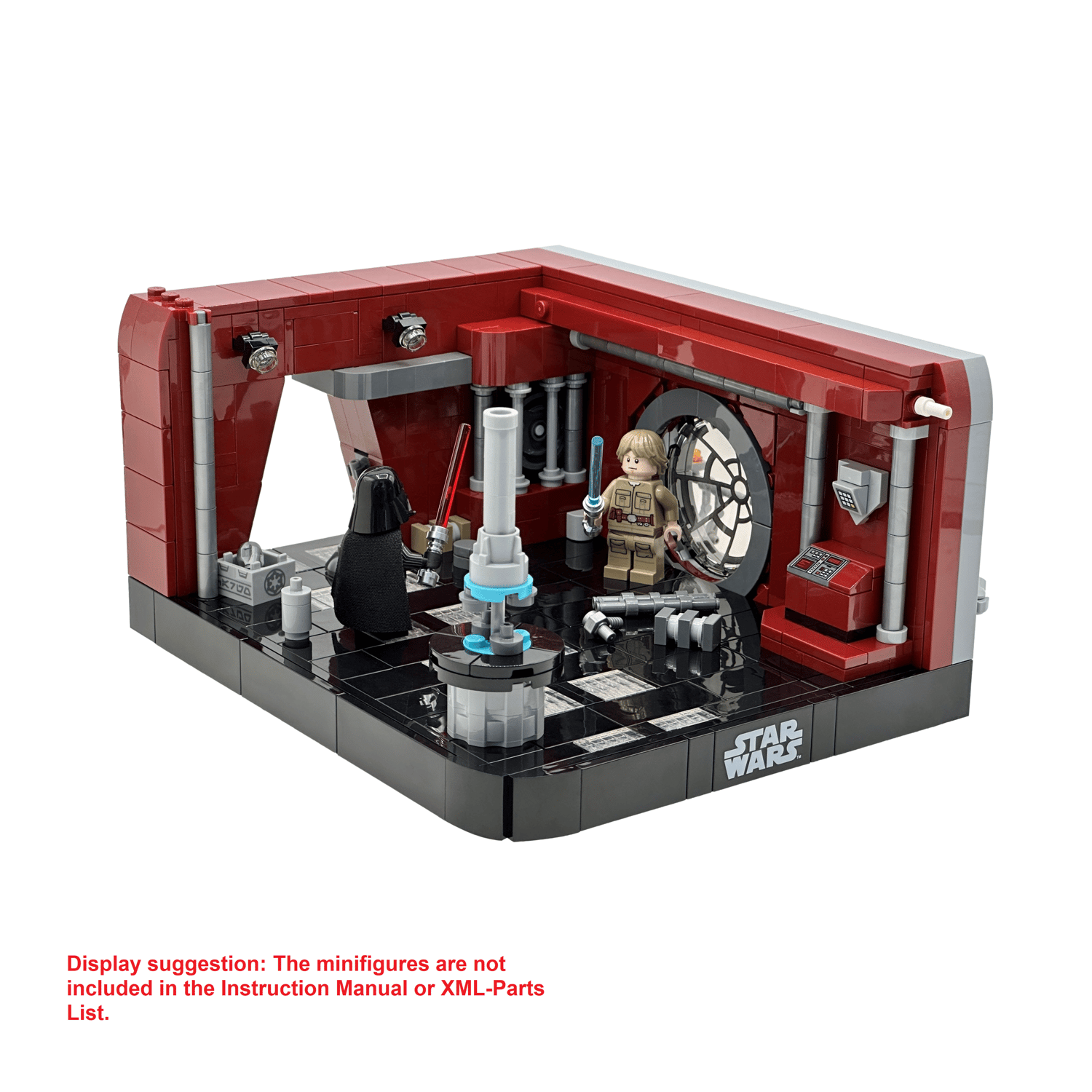 Duel on Bespin (Part 1) Diorama MOC
On Sale
NO PHYSICAL PARTS INCLUDED – DIGITAL DOWNLOAD ONLY
Contents
The purchase includes the following digital files:
Instruction Manual (PDF file)
Parts List (XML file) 
Purchasing on BrickLink - Guidance (PDF file)
Description
Cloud City was a tibana gas mining colony floating in the clouds of the planet Bespin, located in the Anoat sector of the Outer Rim Territories. It became the setting for one of cinema's greatest plot twists...
This diorama replicates a cutout of the gas processing vanes' iconic main control center located in Cloud City and featured in
Star Wars
: The Empire Strikes Back.
Build a faithful and displayable LEGO® version of the iconic duel location
Features floor light-panels, a control console, piping, a doorway, one holotable, and the Viewport leading to the maintenance catwalk
Also included are various crates and metal spare parts to be thrown at Luke
Highlight is a small container with Imperial logo and aurebesh characters 'CARGO' to hint the Imperial occupation of Cloud City
The diorama was designed with close attention to detail and proportions of the original set piece, and can be easily picked up and played with
Here's a short video clip showing off the handling
An all-black frame makes for a premium display including a printed 2x4 tile with Star Wars™ logo
---
Durability: Very sturdy build
Part Count: 912 pieces
BrickLink Price: ~100€ | ~110$
Dimensions: Width 19 cm, length 20 cm, height 10 cm
Notes
The estimated parts cost above is based on average BrickLink orders. Please keep in mind prices tend to fluctuate on the brick-selling market.