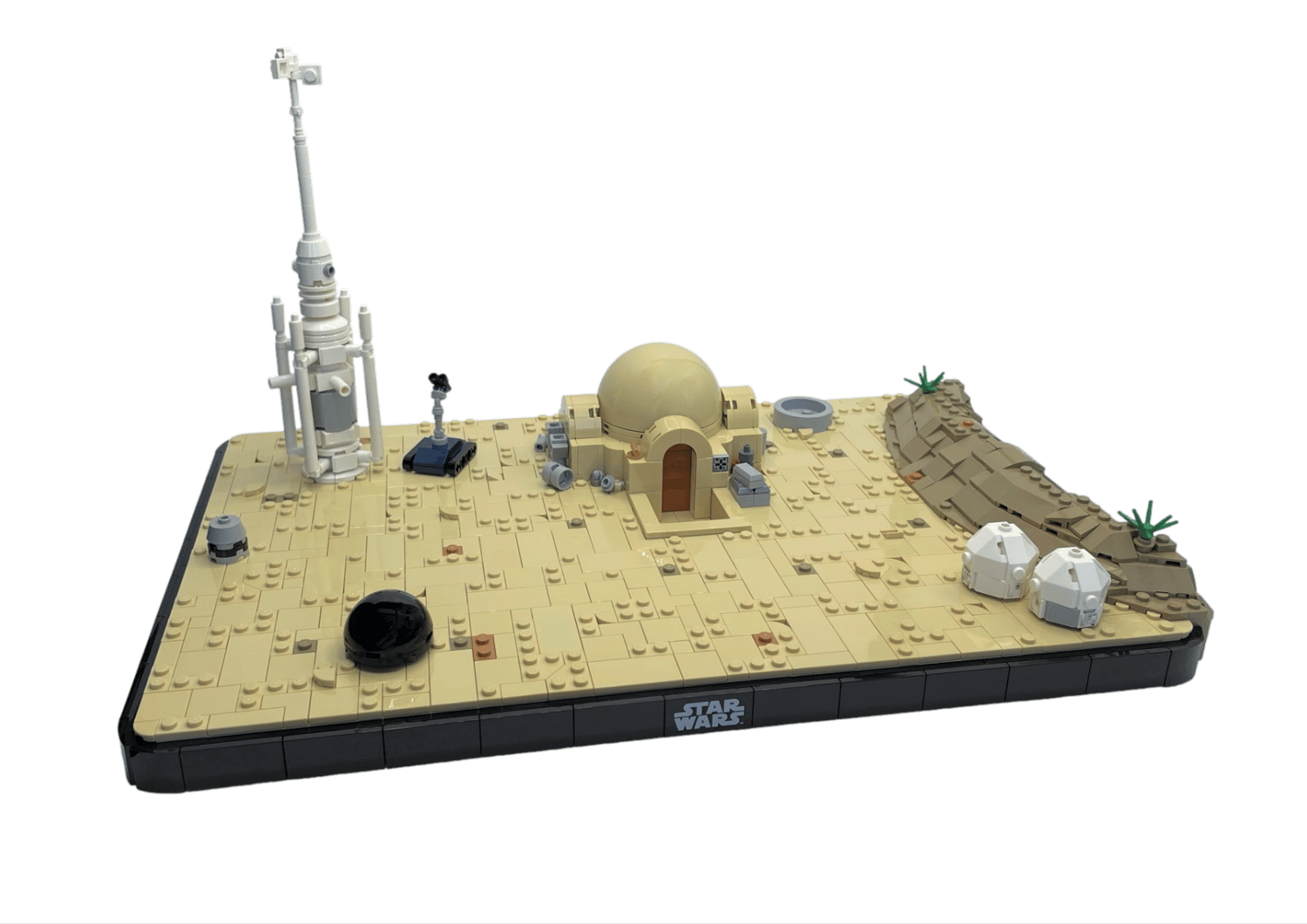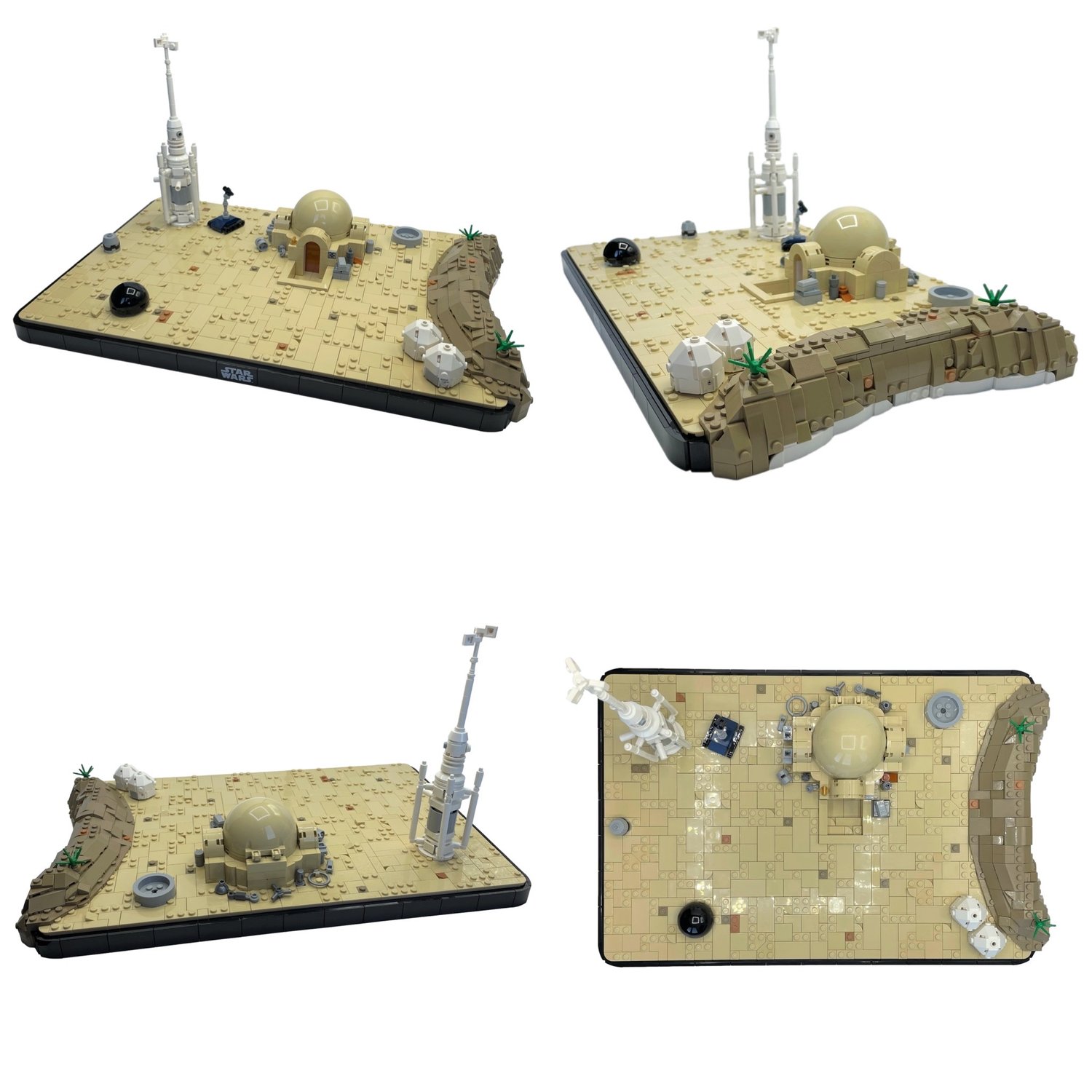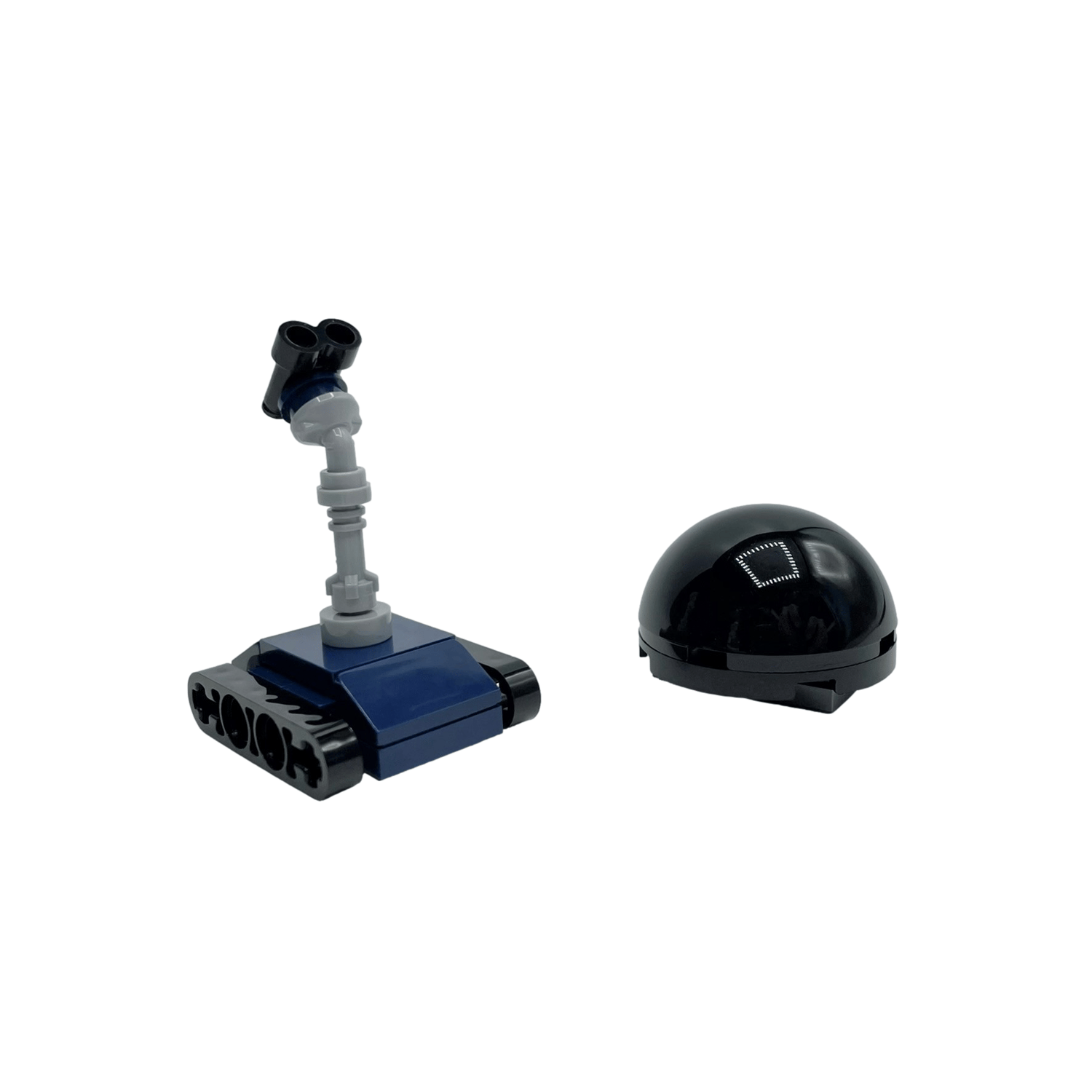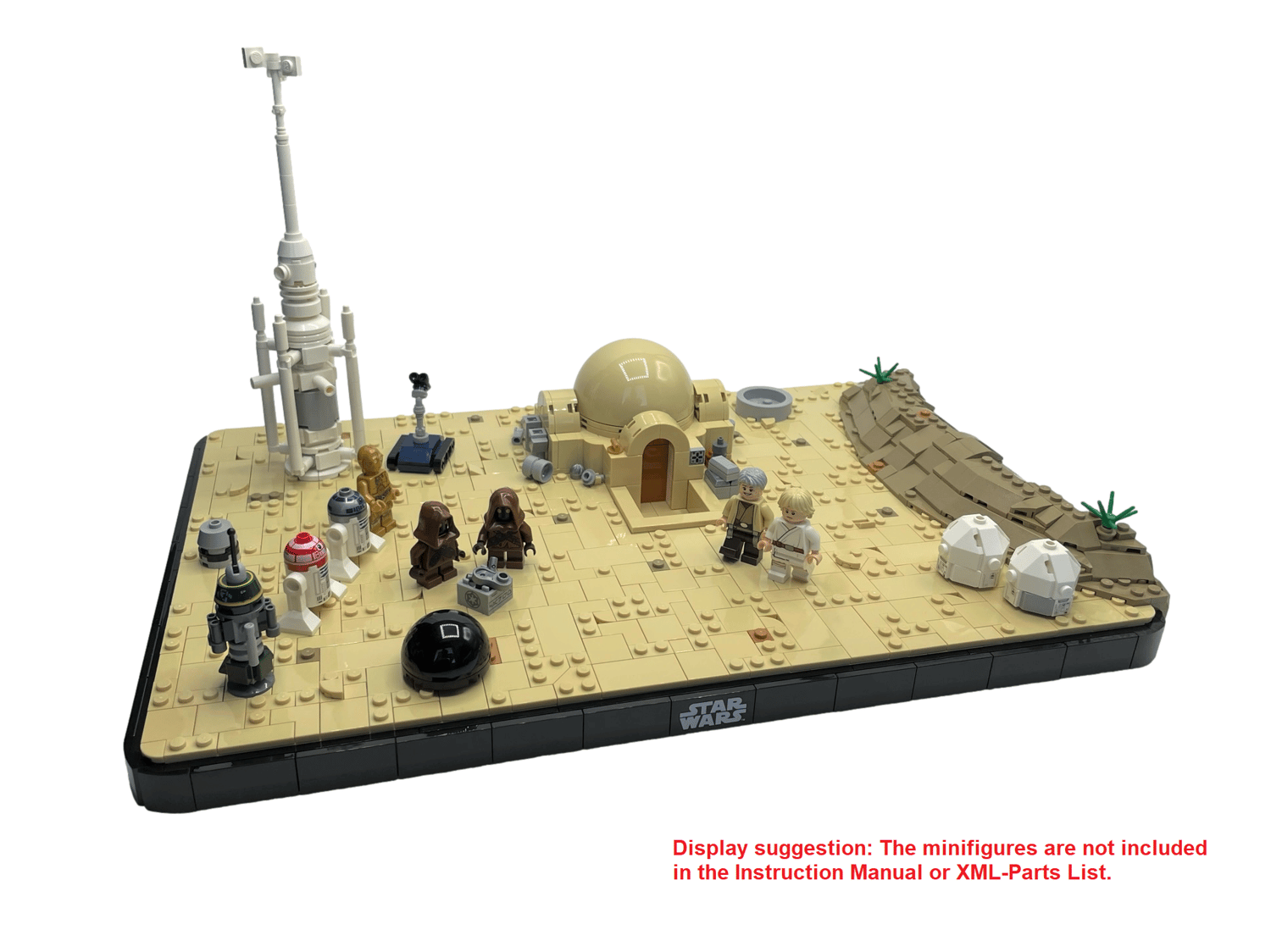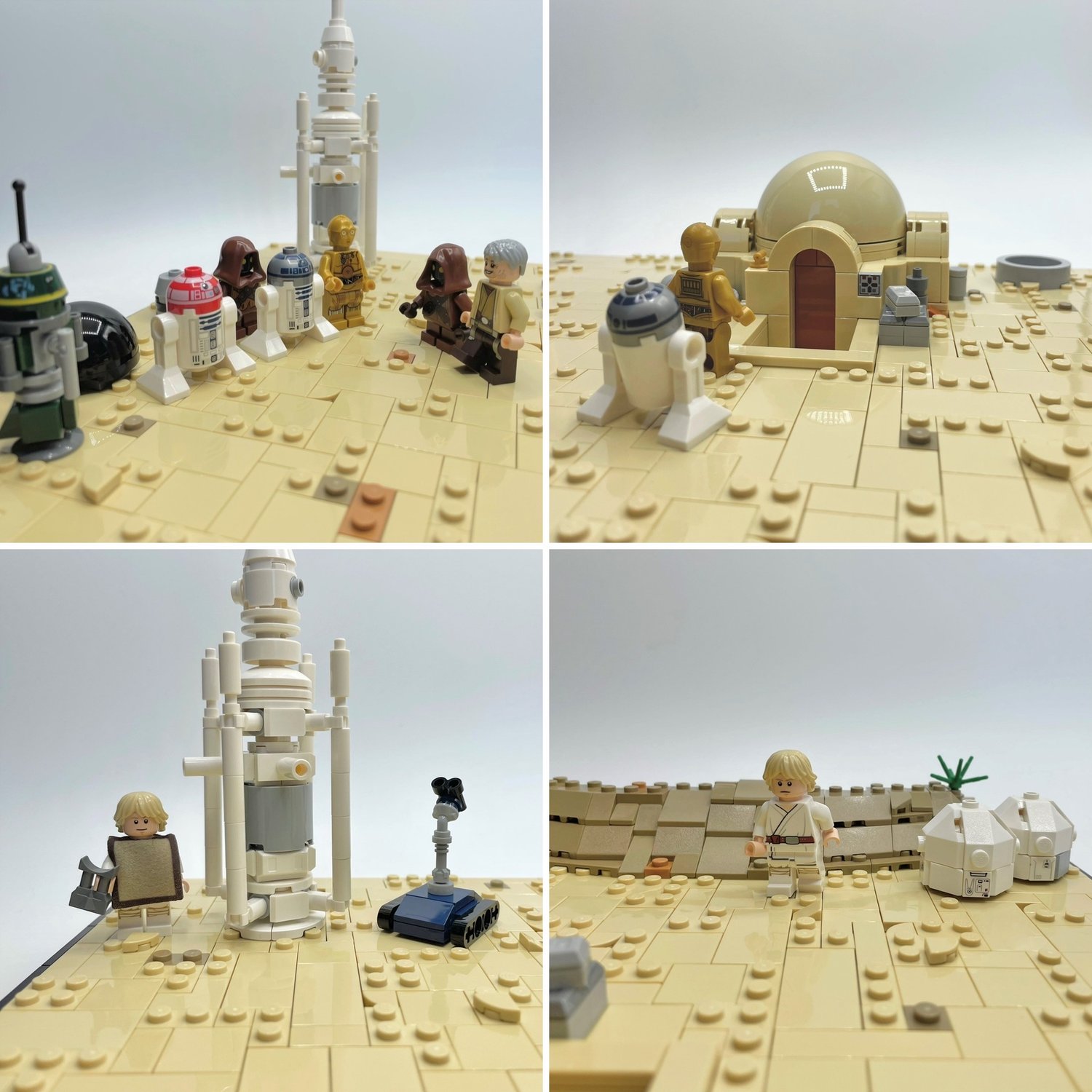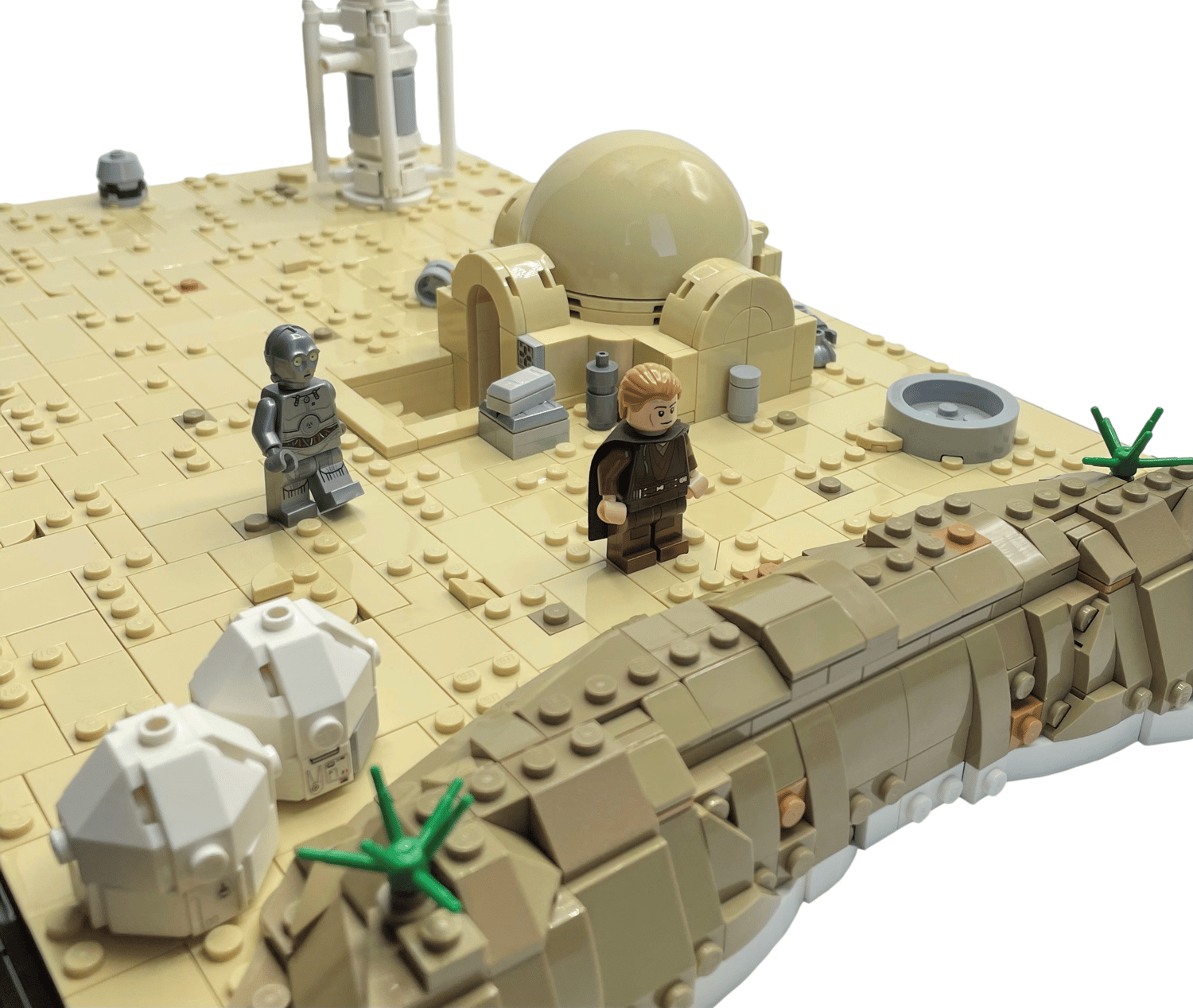 Tatooine Lars Homestead Diorama MOC
On Sale
NO PHYSICAL PARTS INCLUDED – DIGITAL DOWNLOAD ONLY
Contents
The purchase includes the following digital files:
Instruction Manual (PDF file)
Parts List (XML file) 
Purchasing on BrickLink - Guidance (PDF file)
Description
Lars Homestead was a moisture farm located on the planet Tatooine and the childhood home of Luke Skywalker...
This diorama replicates the iconic moisture farm shown in all three
Star Wars™
trilogies.
Spark memories of Star Wars: A New Hope scenes like the binary sunset with this LEGO® brick diorama
Features the pourstone entry dome with metal spare parts and crates placed around, one moisture vaporator, a vaporator cistern cap, two fusion-generator supply tanks, and a cutout of the clay ring which would lead to the underground courtyard with two blossomless funnel plants on top
The desert ground is made from a blending of plates and studless tiles
Also included are LEGO® versions of both the WED 15 Treadwell toolkit droid as well as a LIN mining droid
Here's a short video clip showing off the handling
A black tiled frame makes for a premium display including a printed 2x4 tile with Star Wars™ logo
---
Durability: Very sturdy build
Part Count: 1512 pieces
BrickLink Price: ~170€ | ~180$
Dimensions: Width 27 cm, length 41 cm, height 22 cm
Addition
The diorama has plenty of space to let you place any official LEGO® Luke's Landspeeder model in minifig-scale.
Notes
The estimated parts cost above is based on average BrickLink orders. Please keep in mind prices tend to fluctuate on the brick-selling market.