Build awesome creations with LEGO® bricks
using my intuitive and easy-to-follow instructions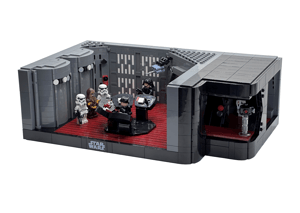 Made with love for fans
Display your passion and immerse yourself in the Star Wars™ universe with my dioramas.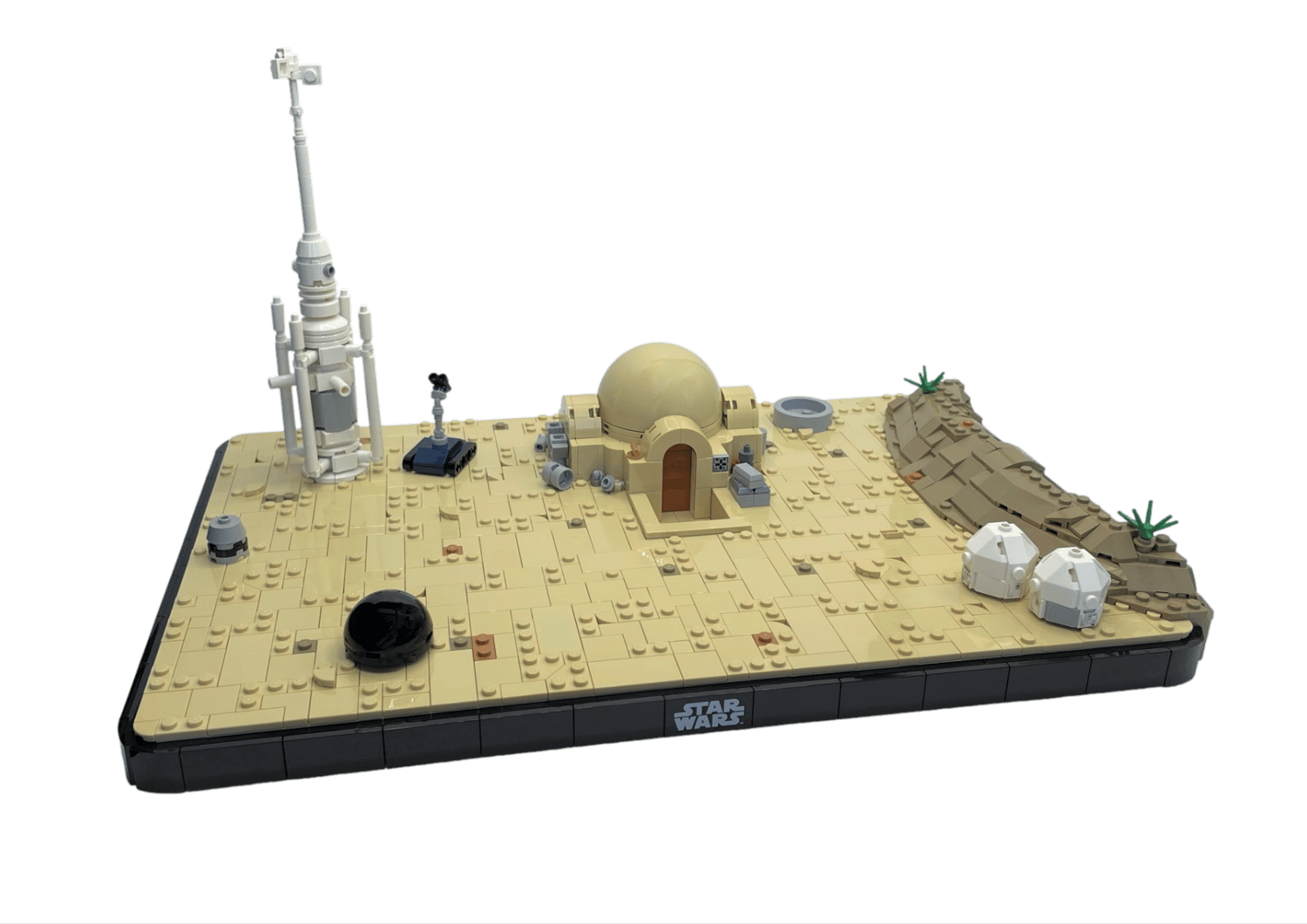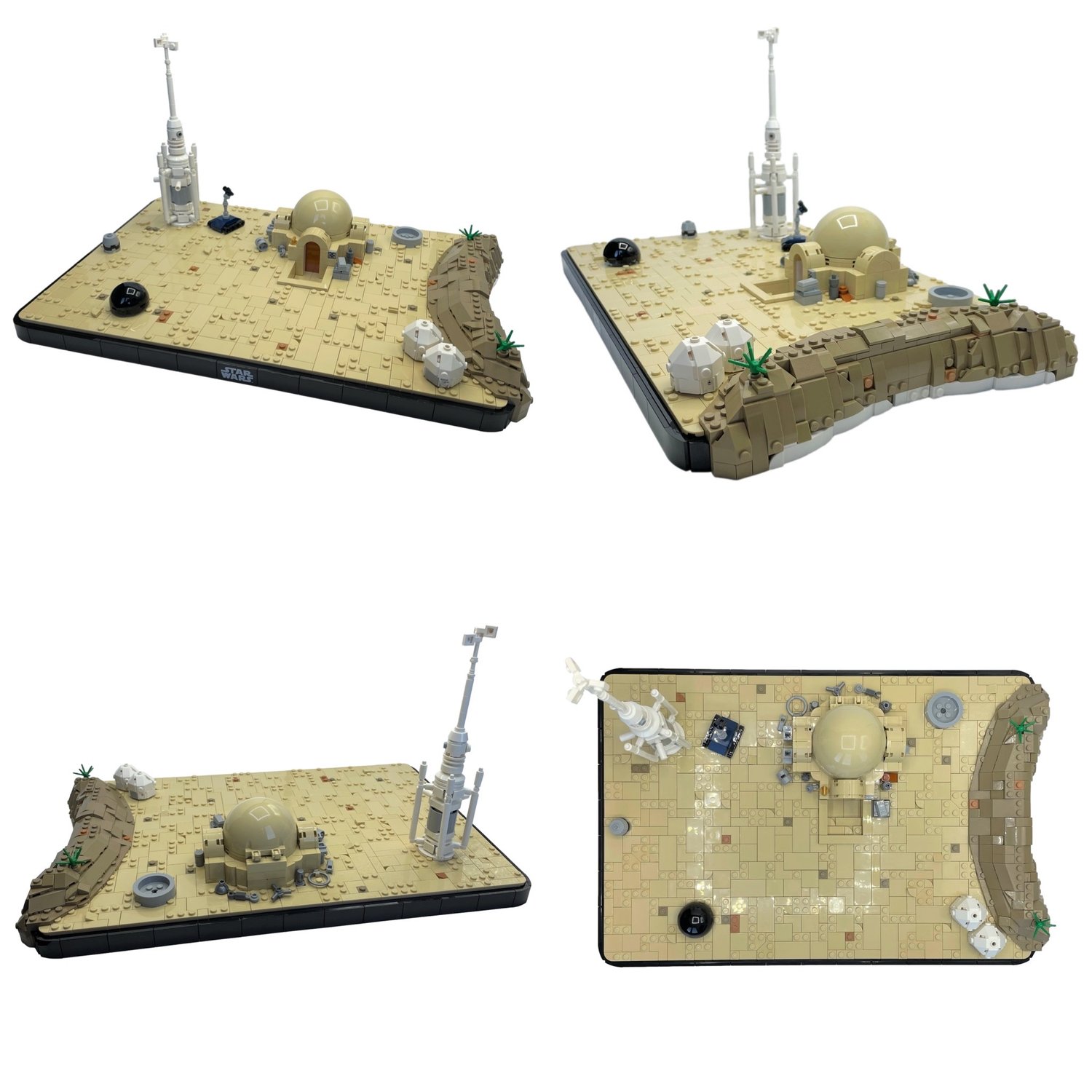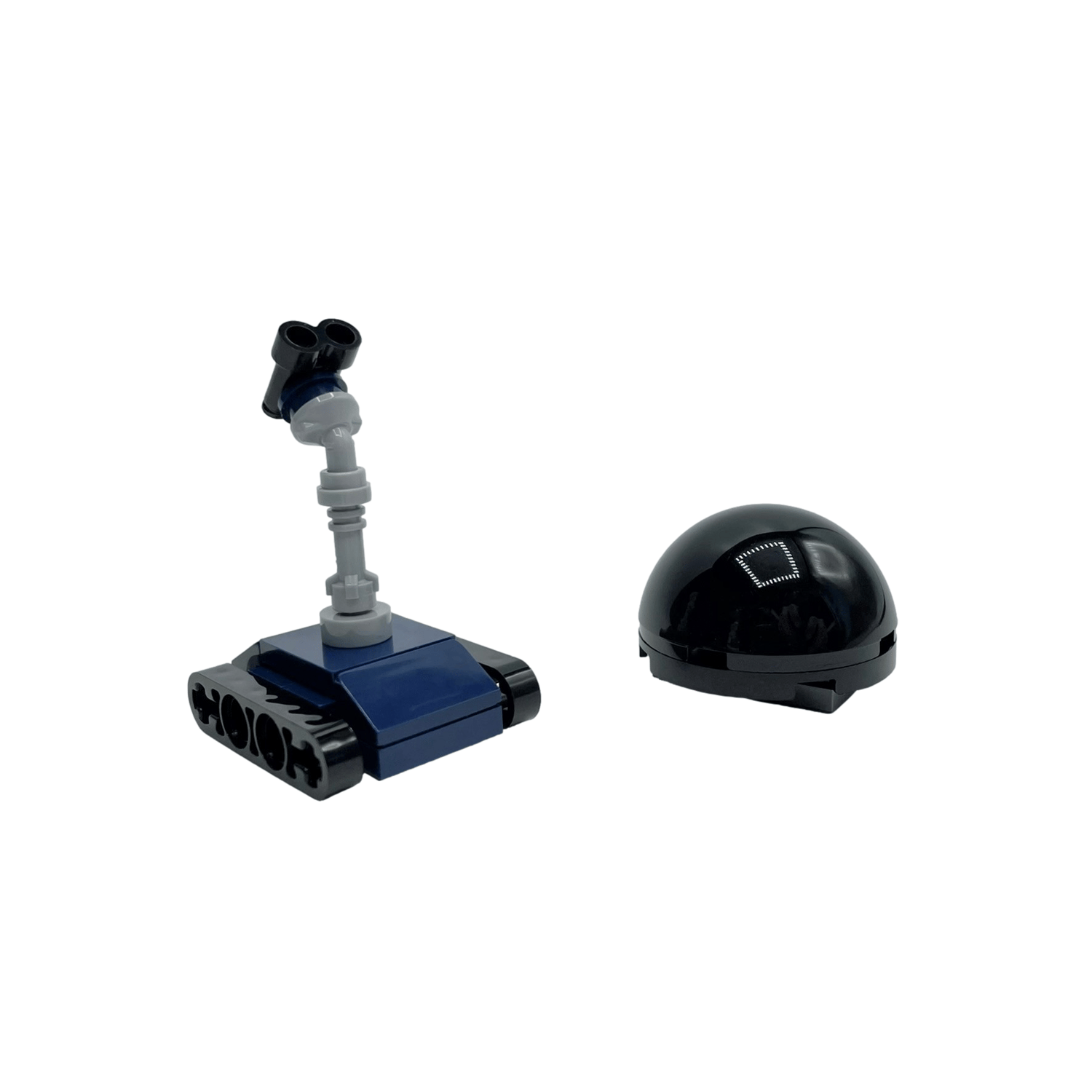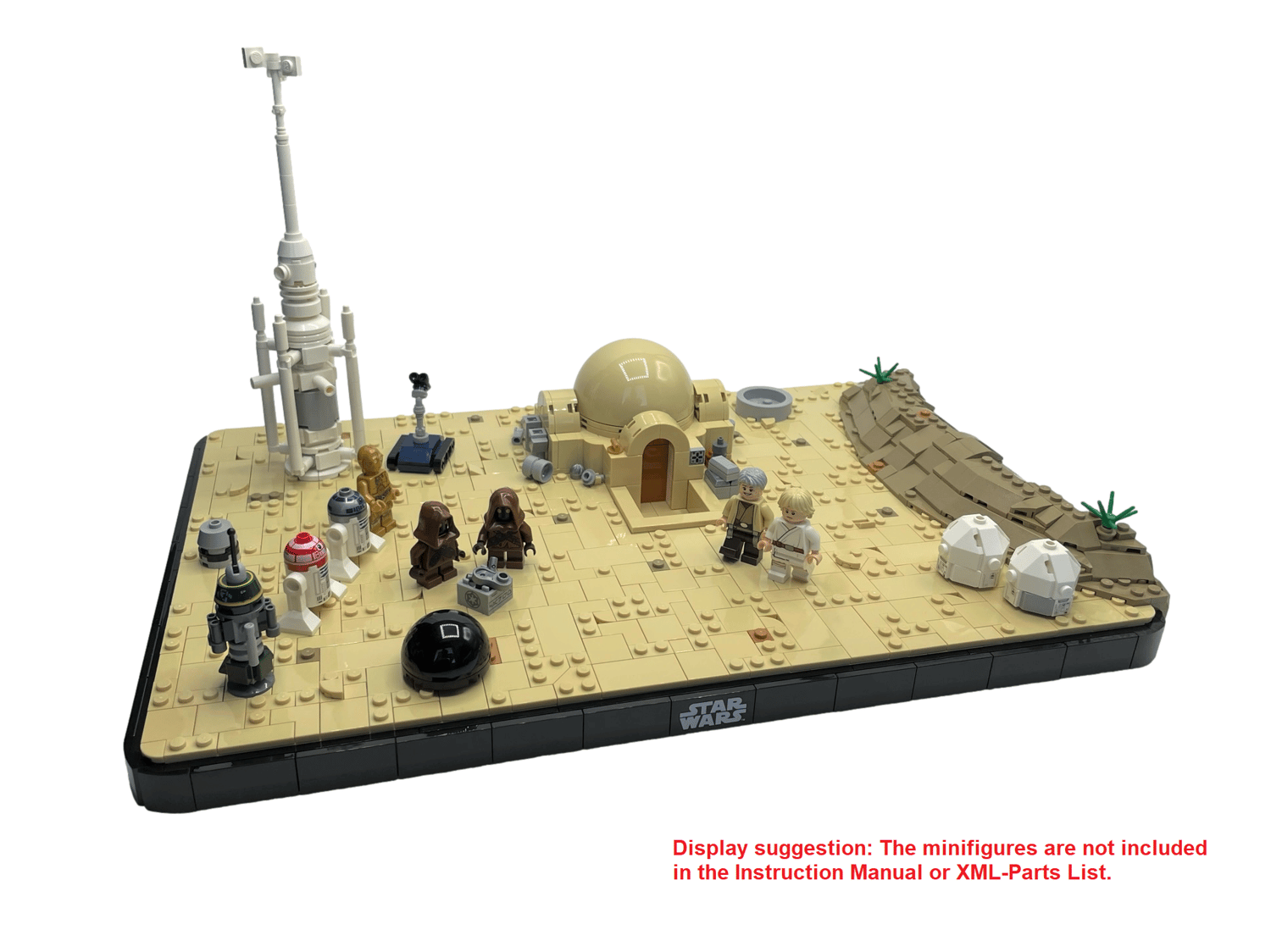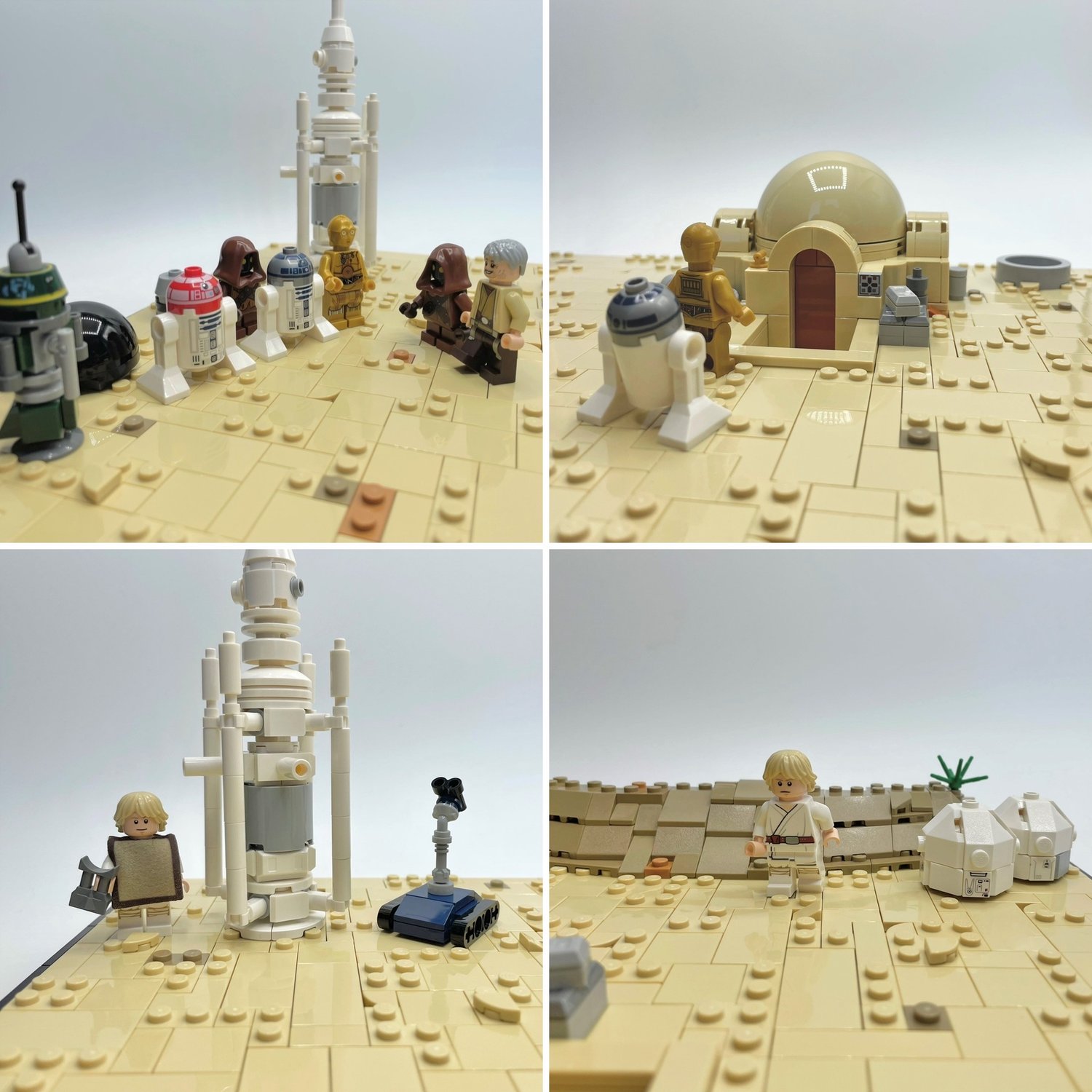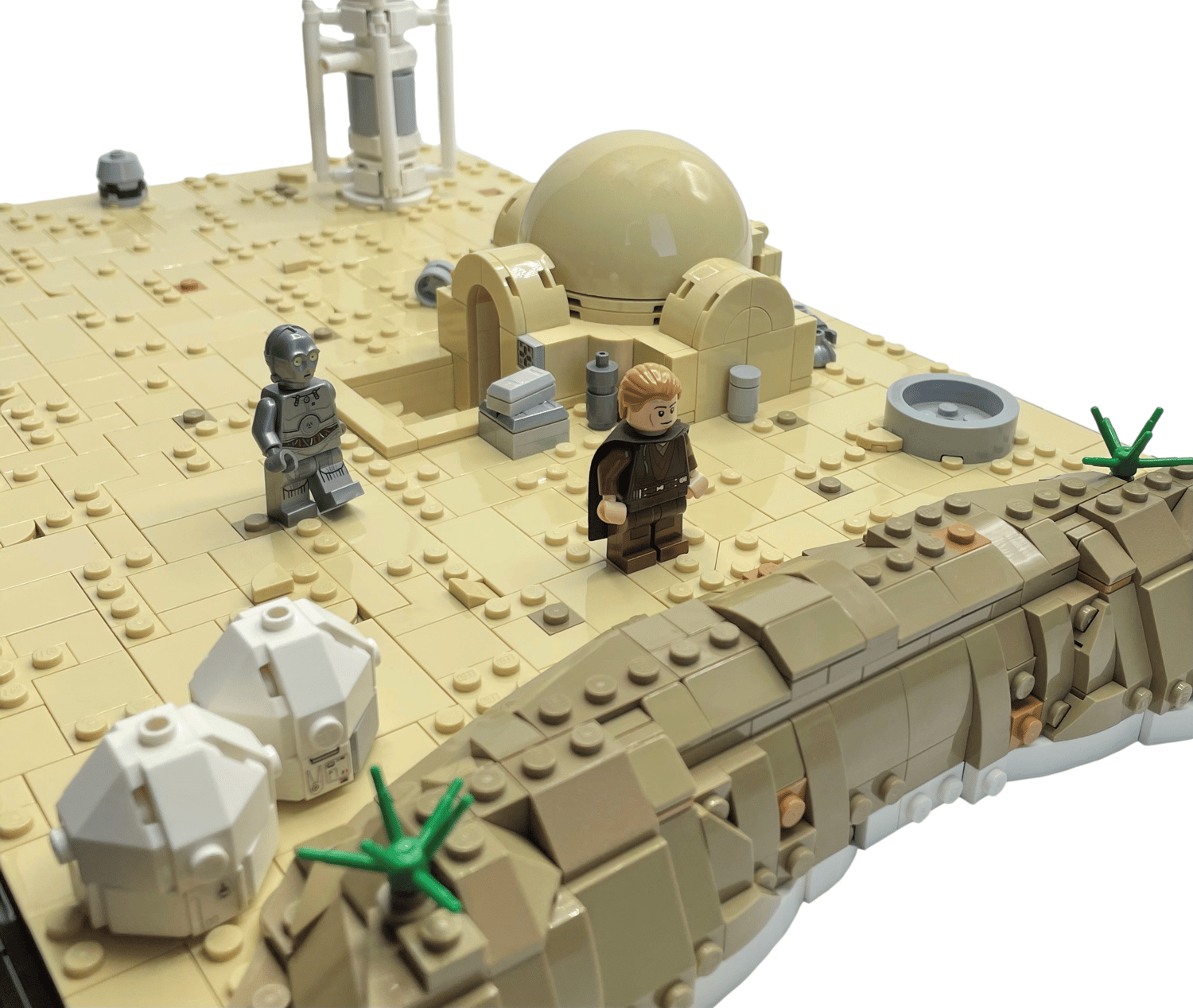 Tatooine Lars Homestead Diorama MOC
On Sale
NO PHYSICAL PARTS INCLUDED – DIGITAL DOWNLOAD ONLY
Contents
The purchase includes the following digital files:
Instruction Manual (PDF file)
Parts List (XML file) 
Purchasing on BrickLink - Guidance (PDF file)
Description
Lars Homestead was a moisture farm located on the planet Tatooine and the childhood home of Luke Skywalker...
This diorama replicates the iconic moisture farm shown in all three
Star Wars™
trilogies.
Spark memories of Star Wars: A New Hope scenes like the binary sunset with this LEGO® brick diorama
Features the pourstone entry dome with metal spare parts and crates placed around, one moisture vaporator, a vaporator cistern cap, two fusion-generator supply tanks, and a cutout of the clay ring which would lead to the underground courtyard with two blossomless funnel plants on top
The desert ground is made from a blending of plates and studless tiles
Also included are LEGO® versions of both the WED 15 Treadwell toolkit droid as well as a LIN mining droid
Here's a short video clip showing off the handling
A black tiled frame makes for a premium display including a printed 2x4 tile with Star Wars™ logo
---
Durability: Very sturdy build
Part Count: 1512 pieces
BrickLink Price: ~170€ | ~180$
Dimensions: Width 27 cm, length 41 cm, height 22 cm
Addition
The diorama has plenty of space to let you place any official LEGO® Luke's Landspeeder model in minifig-scale.
Notes
The estimated parts cost above is based on average BrickLink orders. Please keep in mind prices tend to fluctuate on the brick-selling market.
Unlike anything you've seen before
I'm dedicated to creating the most authentically detailed, affordable and fun-to-build replicas of iconic locations from the Star Wars™ universe you can build with LEGO® bricks.
Death Star Detention Block
Tantive IV Modular Dioramas
Hoth Echo Base Medical Bay
Hoth Echo Base Command Center
Yavin IV Rebel Base Briefing Room
Yavin IV Rebel Base Strategy Center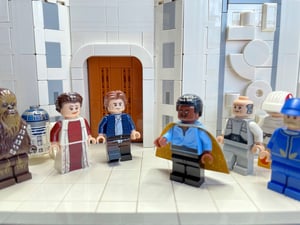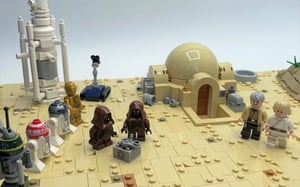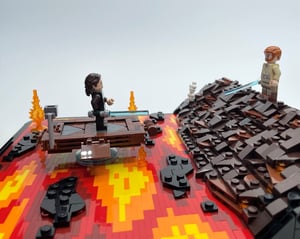 Coruscant Galactic Senate
Death Star I Obi-Wan's Final Duel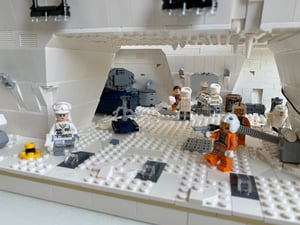 Hoth Echo Base Hangar Bay
Death Star Conference Room with Hallway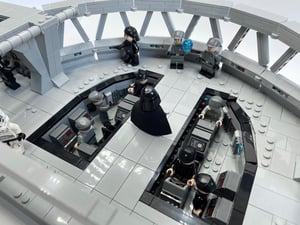 Star Destroyer Command Bridge
Mini-Scale Death Star II Hangar Bay 272
All instructions are carefully hand crafted
All of my models and accompanying instructions are going through a careful process of designing, optimizing, and testing. This allows me to create stunning designs that are premium, easy to assemble, and made for both play and display.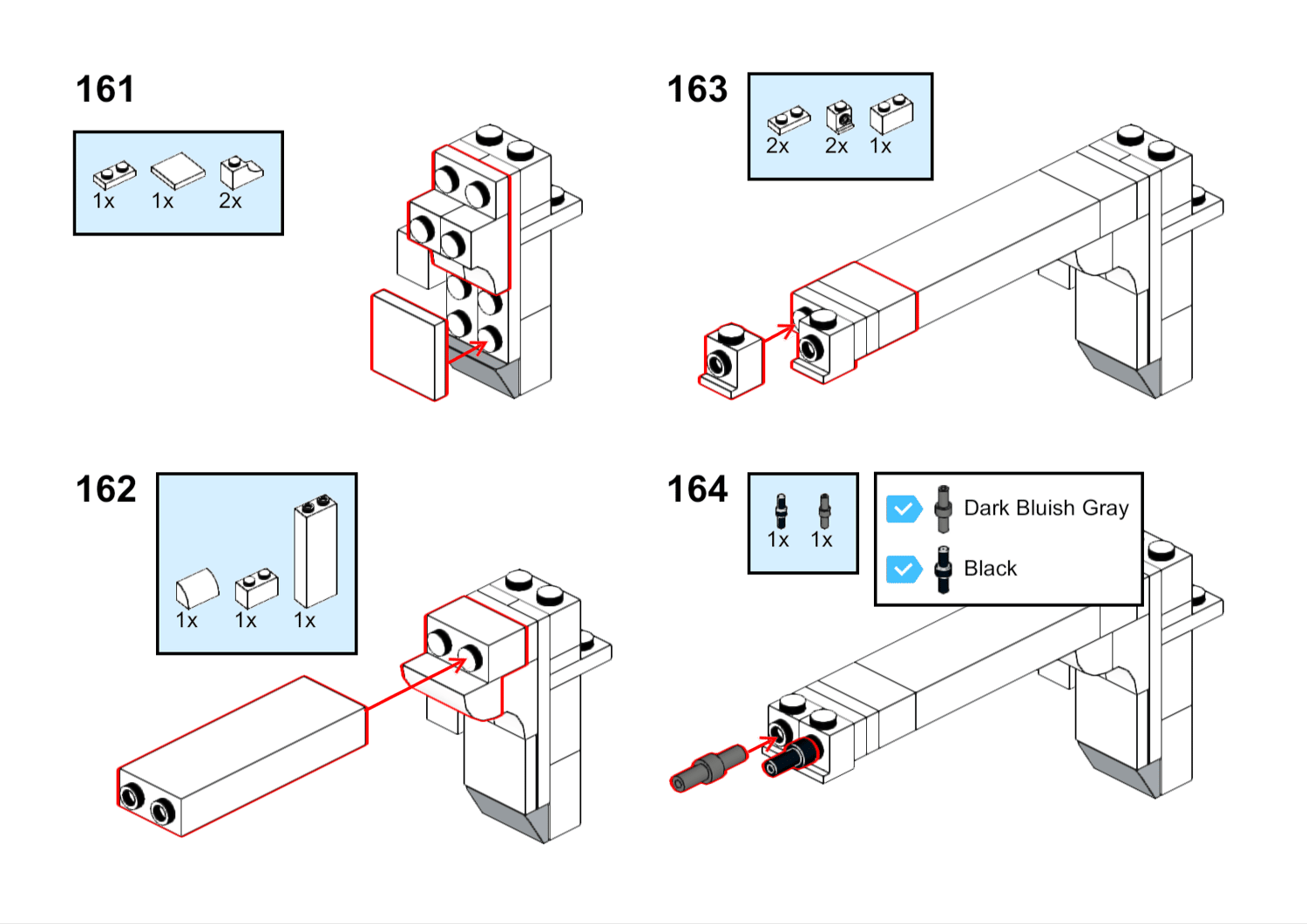 Interested in building my models?
Get their instructions & parts lists in my webstore. Just a click away!