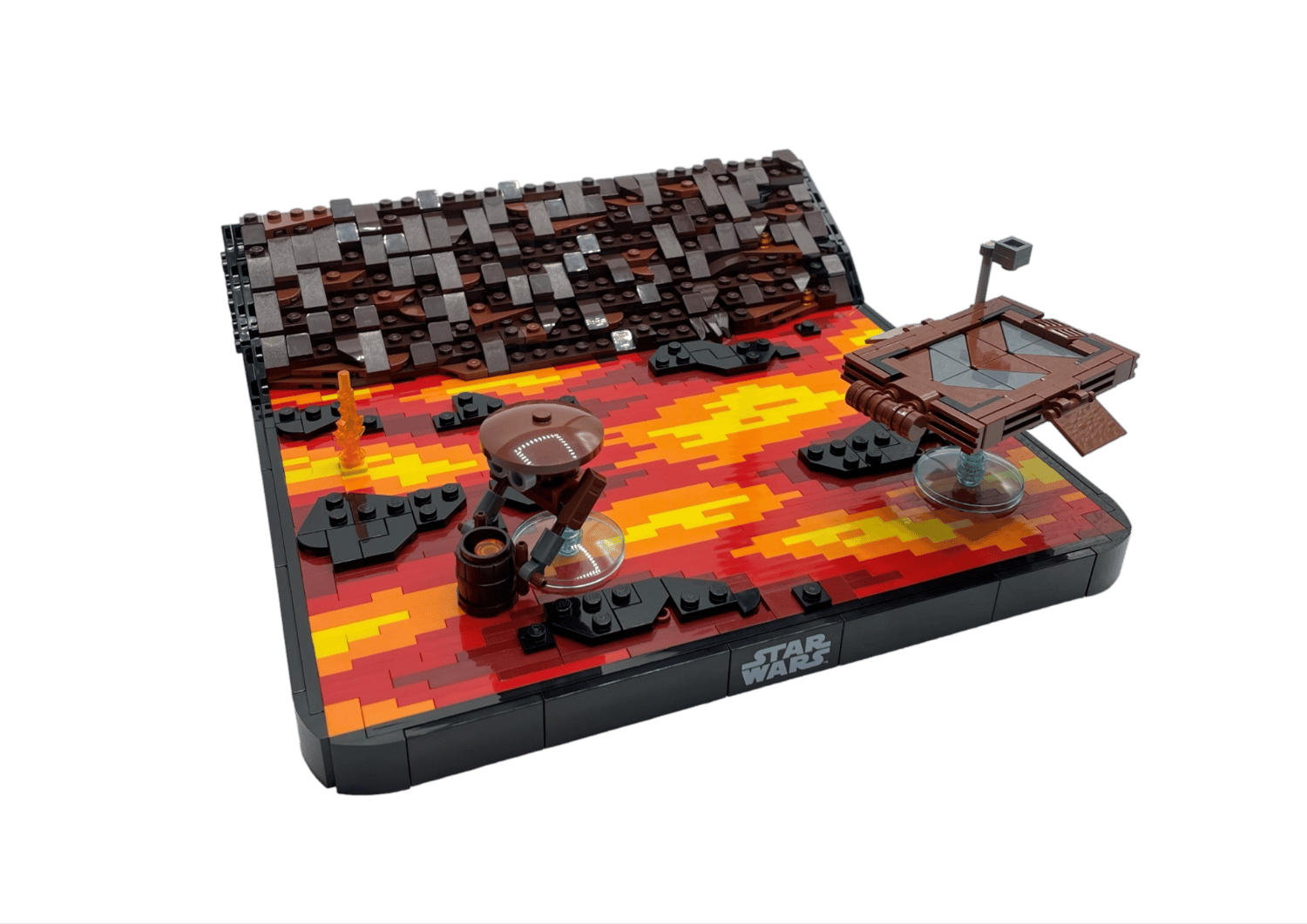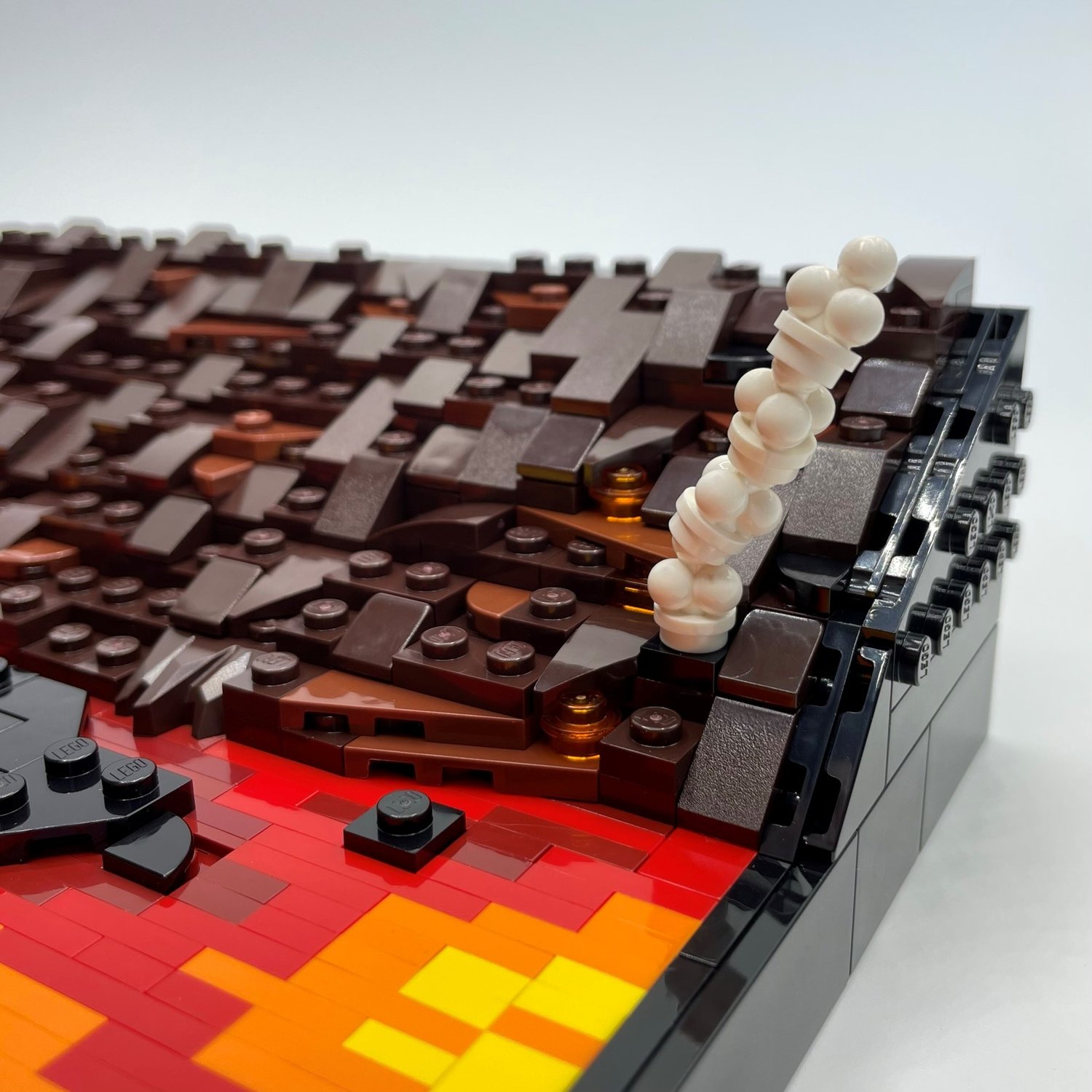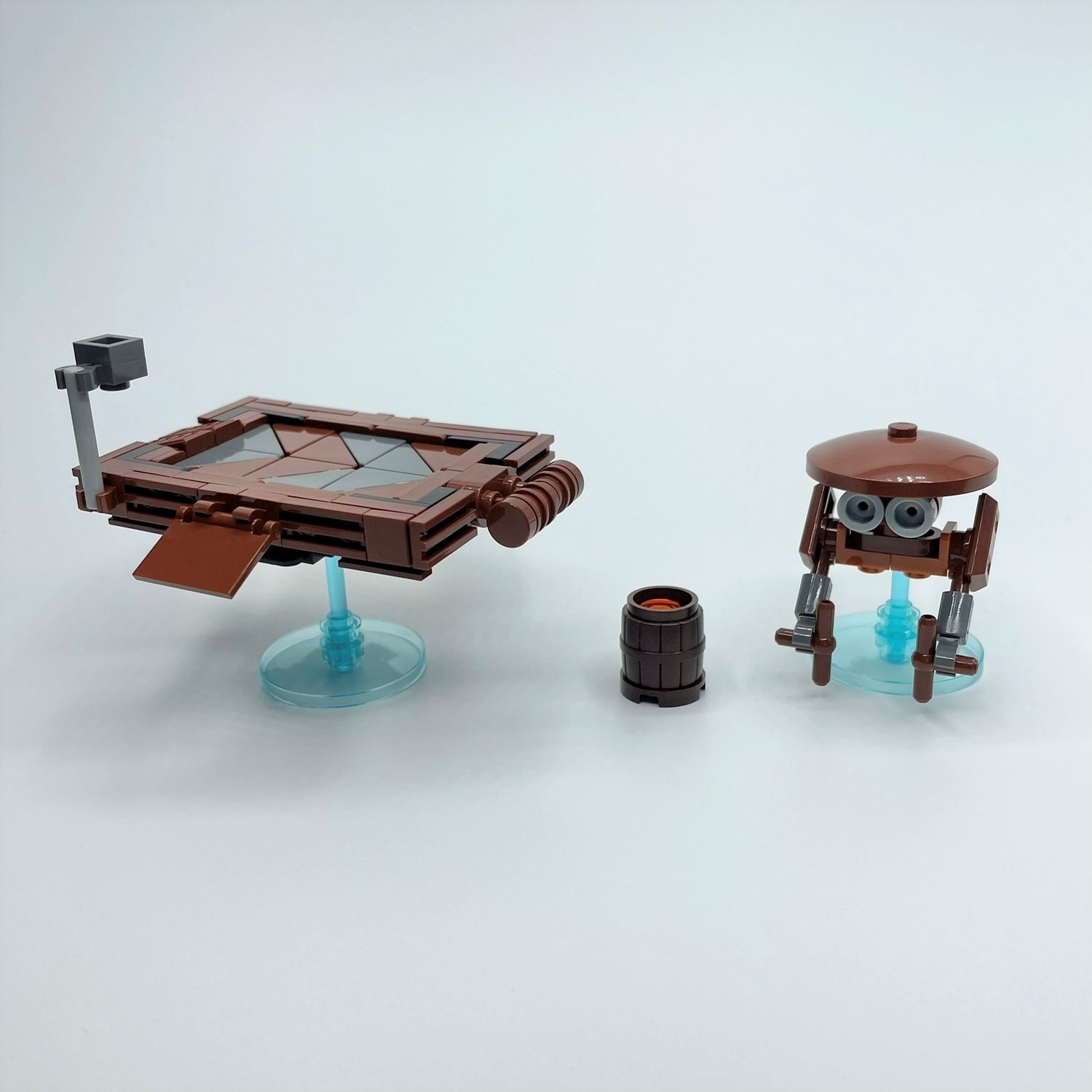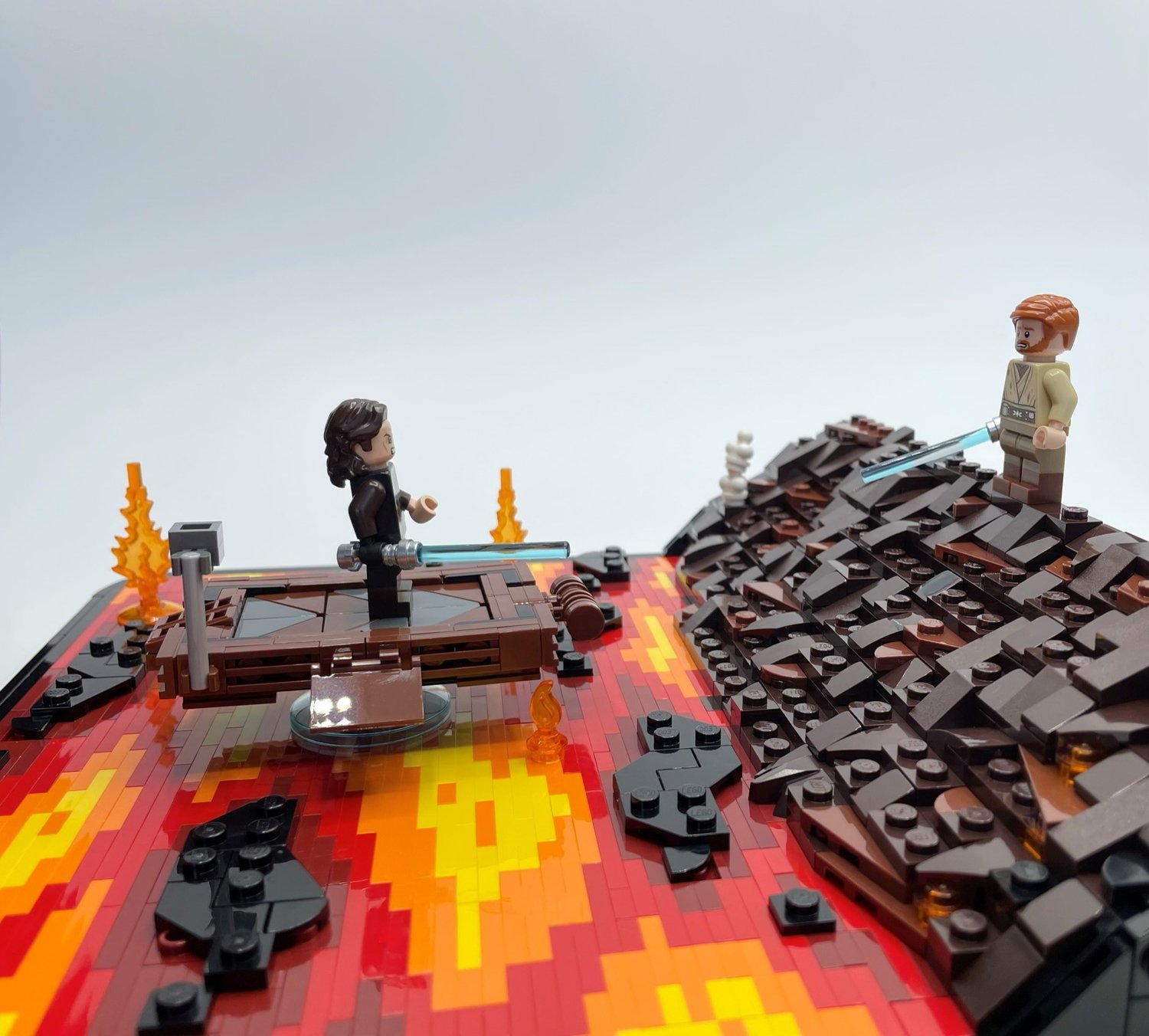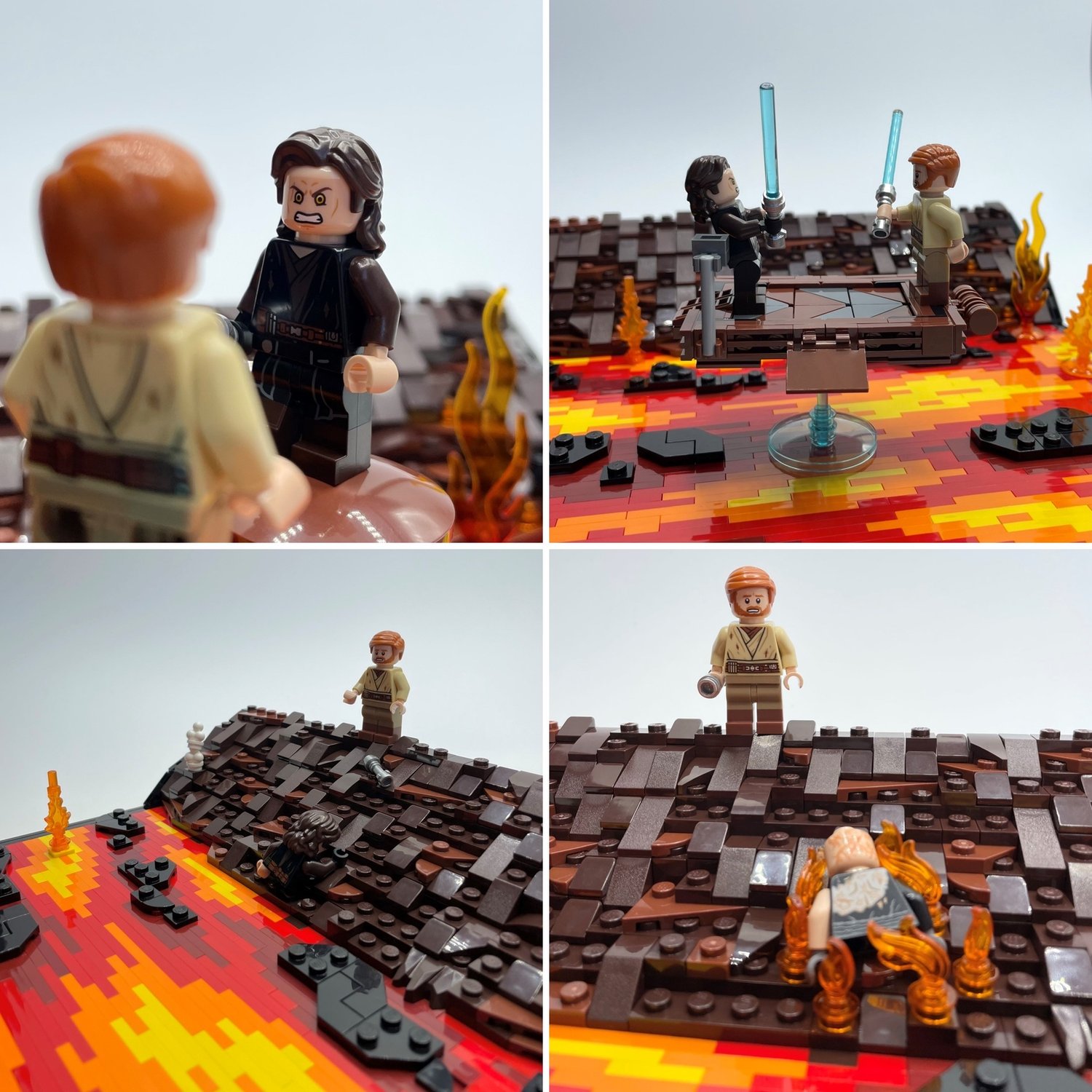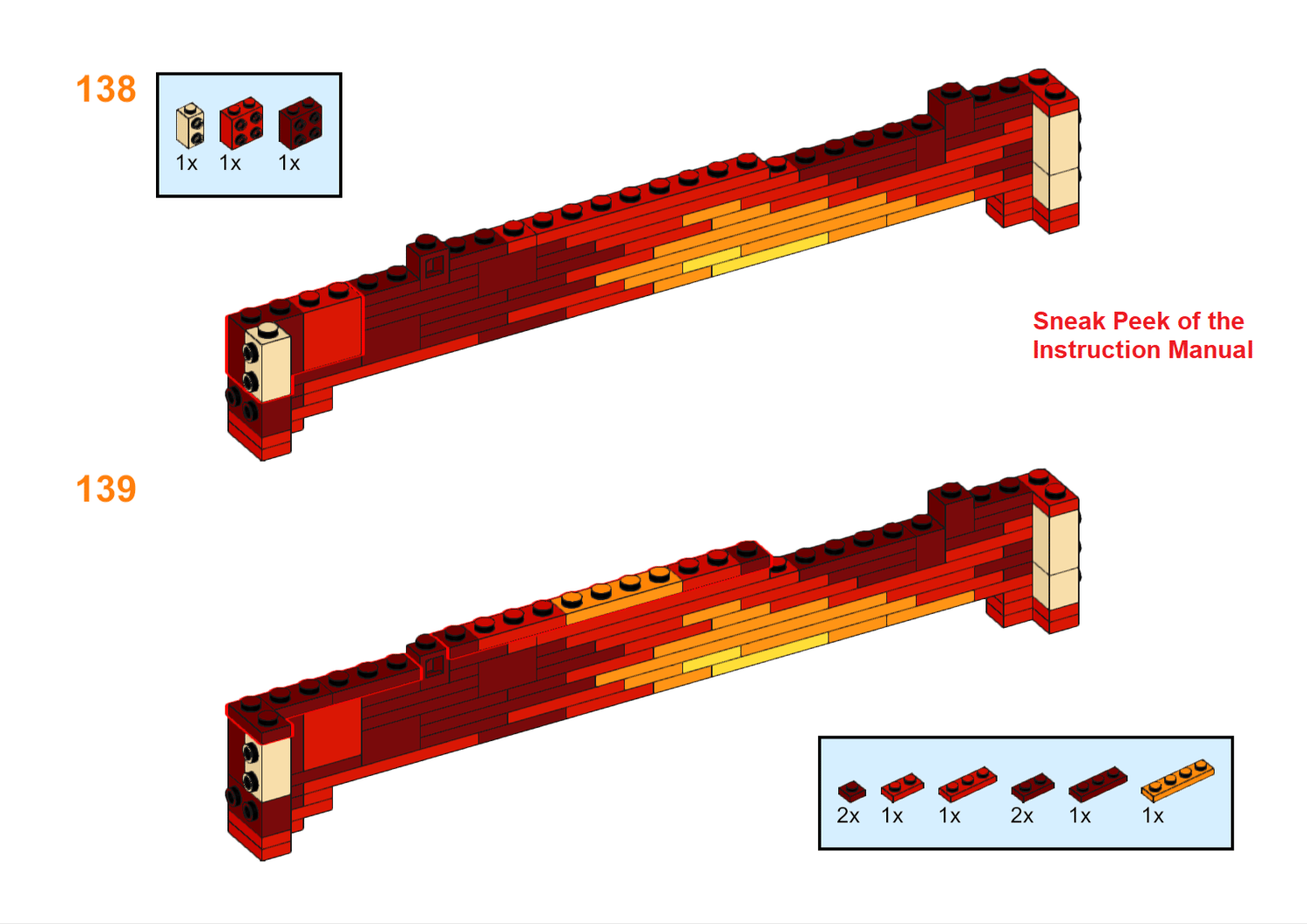 Duel on Mustafar Diorama MOC
On Sale
NO PHYSICAL PARTS INCLUDED – DIGITAL DOWNLOAD ONLY
Contents
The purchase includes the following digital files:
Instruction Manual (PDF file)
Parts List (XML file) 
Purchasing on BrickLink - Guidance (PDF file)
Description
On the volcanic planet of Mustafar, Anakin Skywalker fought his former Jedi Master Obi-Wan Kenobi in an epic showdown, at which end the recently apprenticed Darth Vader receives severe injuries, causing him to wear a life-sustaining armor for the rest of his life...
This diorama replicates the final moments of the Duel on Mustafar from
Star Wars
: Revenge of the Sith. 
Build a faithful and displayable LEGO® version of the memorable duel location
Features a cutout of both the lava stream and shore as well as a hovering mining platform and DLC-13 mining droid
The lava stream is built using the SNOT-technique which allows the effect of floating lava
The hovering platform and mining droid feature removable trans-light-blue substructures acting as both display stands and heat-resistant shields
Including flame pieces to reenact Anakin's immolation 
Here's a short video clip showing off the handling
A black tiled frame makes for a premium display including a printed 2x4 tile with Star Wars™ logo
---
Durability: Very sturdy build
Part Count: 1147 pieces
BrickLink Price: ~100€ | ~110$
Dimensions: Width 22,5 cm, length 24,5 cm, height 6 cm
Notes
The estimated parts cost above is based on average BrickLink orders. Please keep in mind prices tend to fluctuate on the brick-selling market.