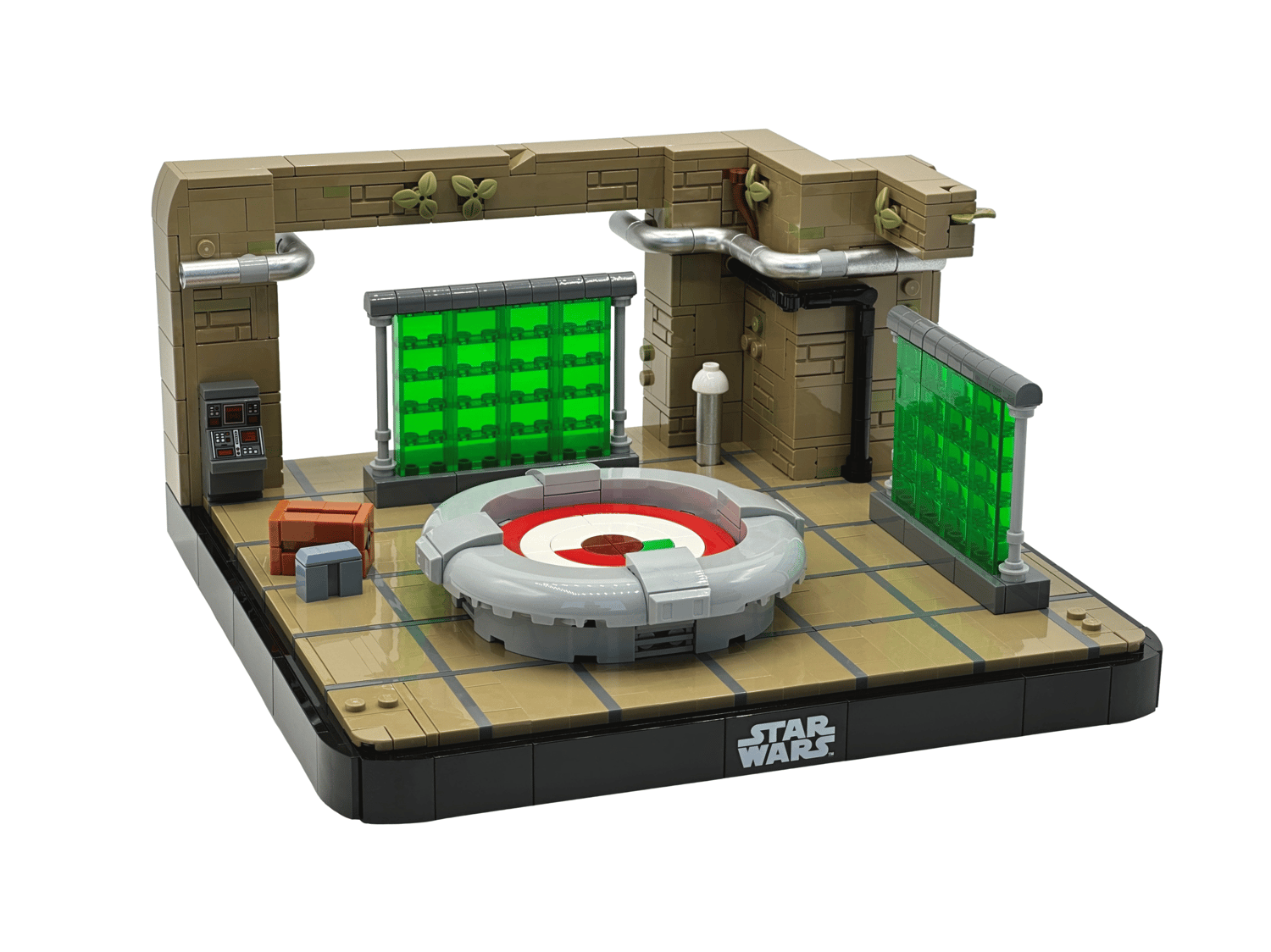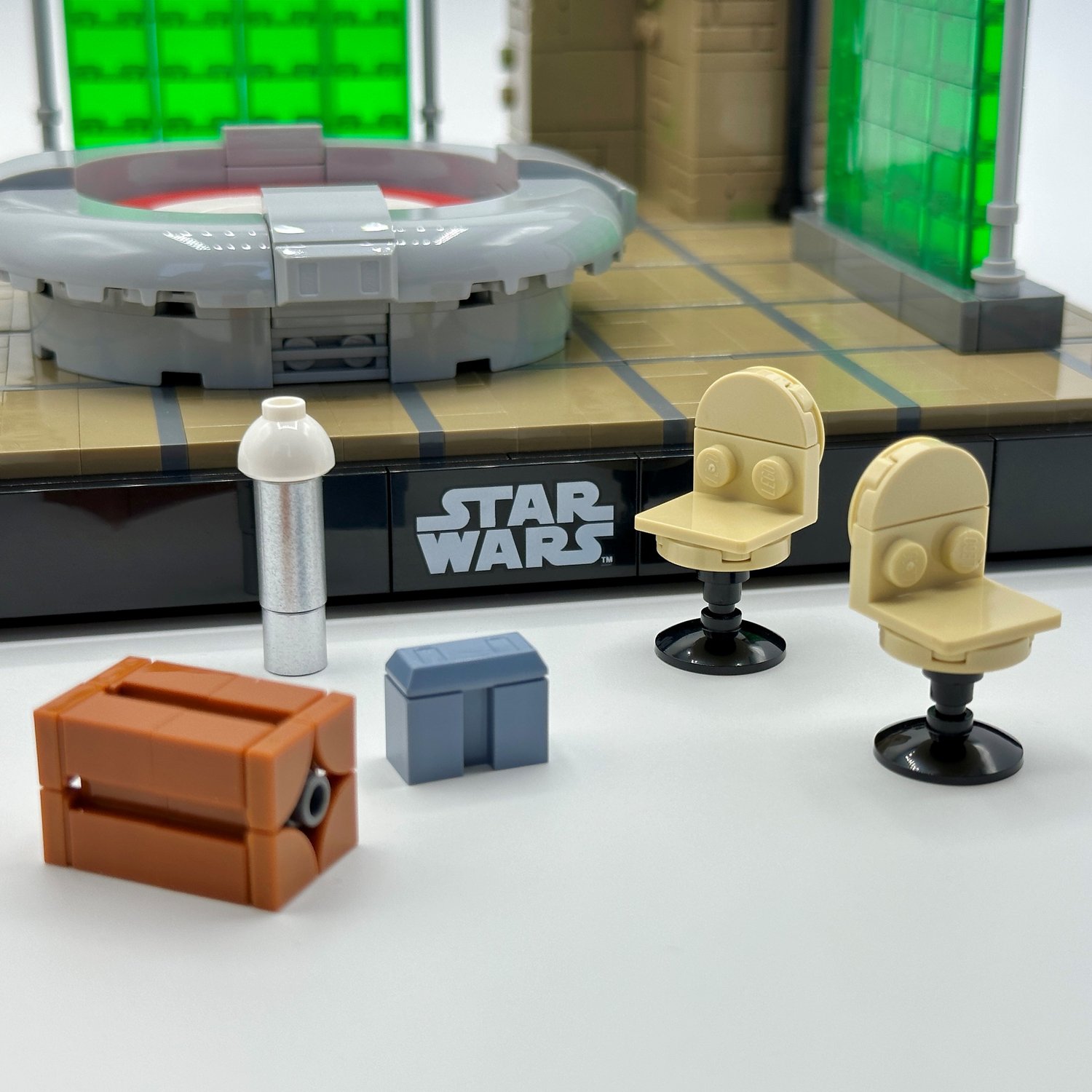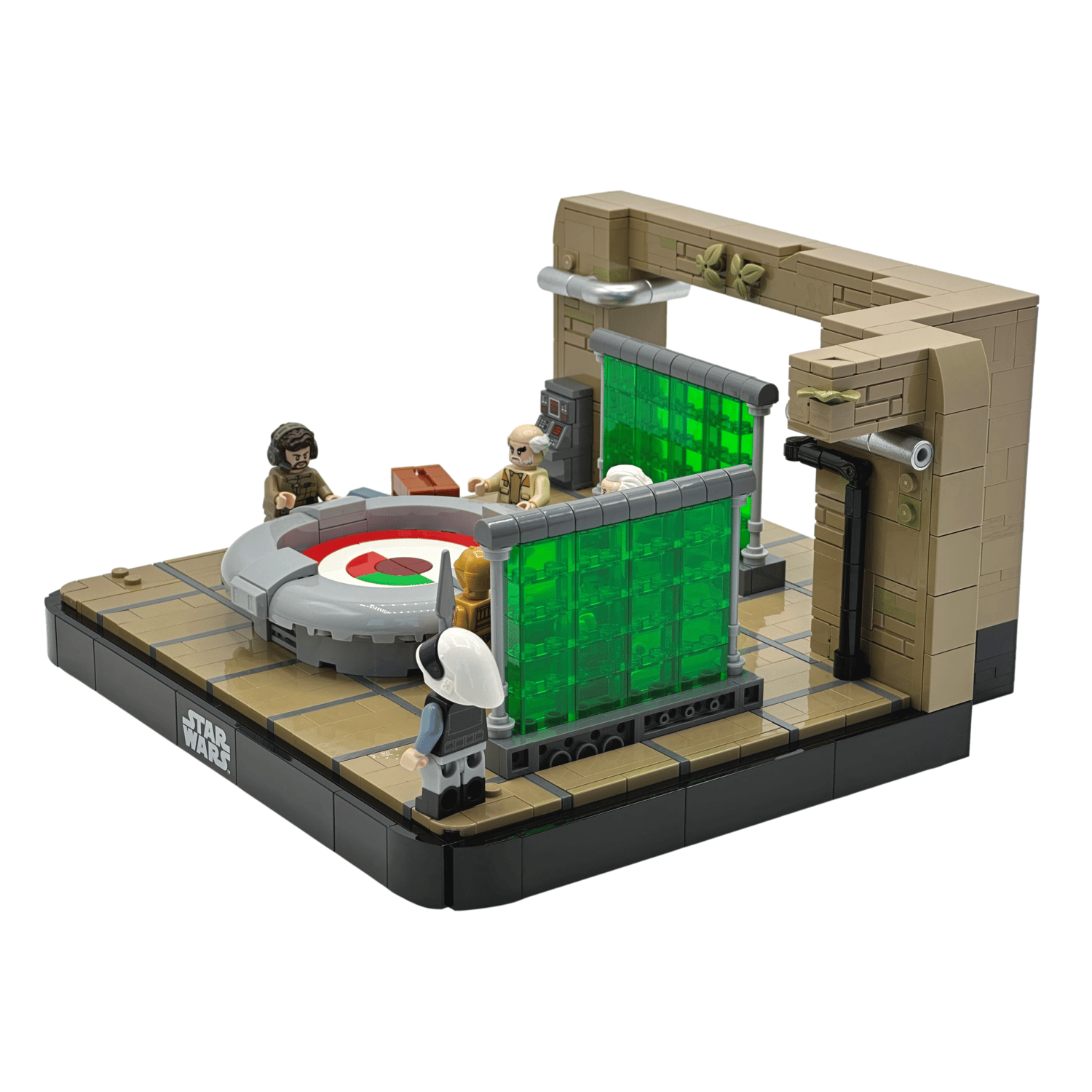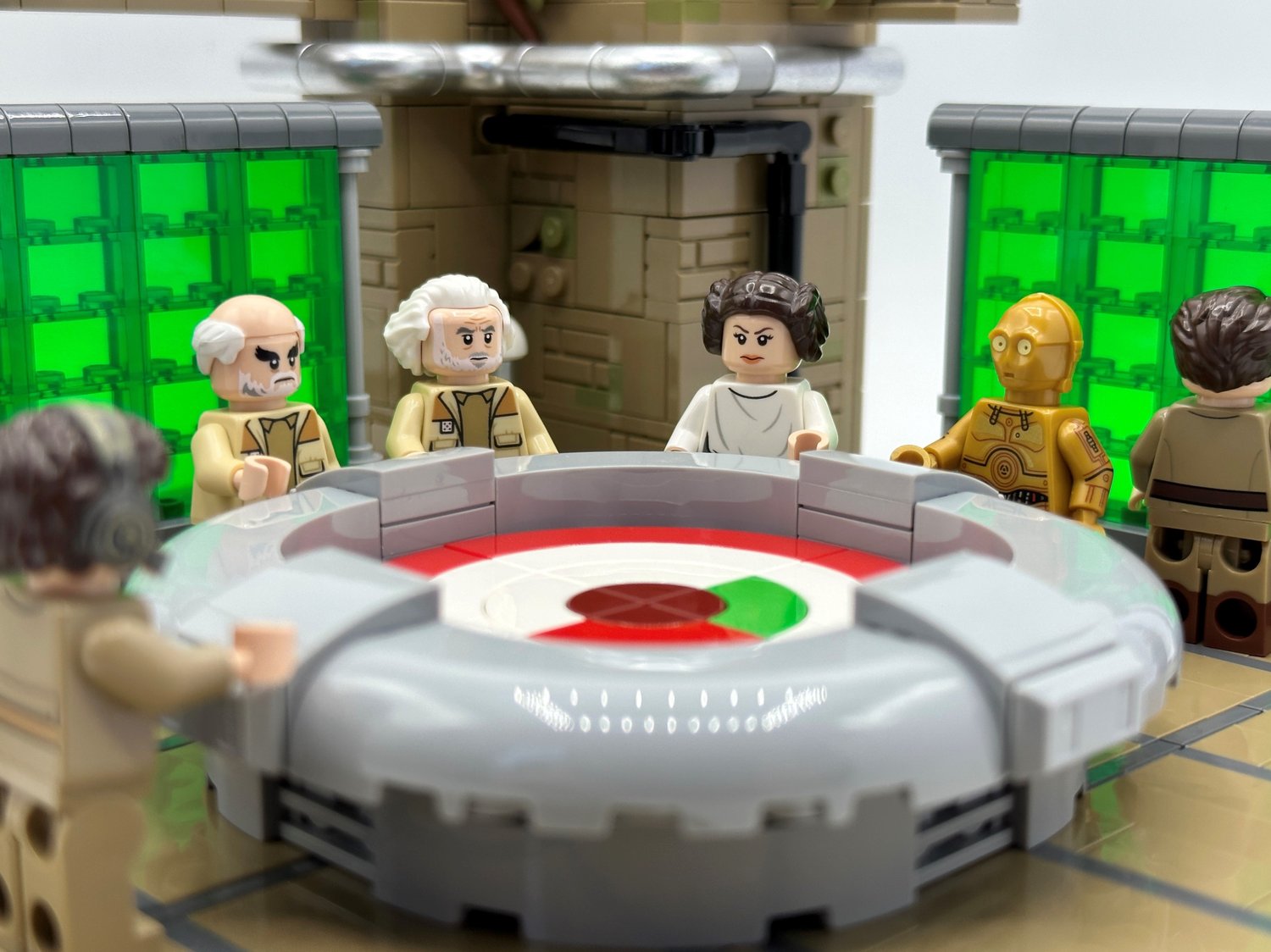 Yavin IV Rebel Base Strategy Center Diorama MOC
On Sale
NO PHYSICAL PARTS INCLUDED – DIGITAL DOWNLOAD ONLY
Contents
The purchase includes the following digital files:
Instruction Manual (PDF file)
Parts List (XML file) 
Purchasing on BrickLink - Guidance (PDF file)
Description
During the Battle of Yavin, General Jan Dodonna, Princess Leia Organa, and C-3PO gathered in the Strategy Center as the combat unfolded around the first Death Star...

This diorama replicates a cutout of the iconic command room located inside the Great Temple on Yavin IV and shown in Star Wars: A New Hope.


Relive memorable Star Wars™ moments with this LEGO® brick diorama
Features 2x tactical screens, one tactical display table, a cylinder light, cargo craits, 2x chairs, and different piping
Includes an accurate floor paneling and stonework with moss detailing
Packed with authentic details and designed with close attention to the proportions of the original movie scenery, this model is the perfect way to display your LEGO® minifigs and relive your favorite scenes
Here's a short video clip showing off the handling
An all-black frame makes for a premium display including a printed 2x4 tile with Star Wars™ logo
---
Durability: Very sturdy build
Part Count: 1241 pieces
BrickLink Price: ~130€ | ~140$
Dimensions: Width 22 cm, length 22 cm, height 12 cm
Notes
The estimated parts cost above is based on average BrickLink orders. Please keep in mind prices tend to fluctuate on the brick-selling market.