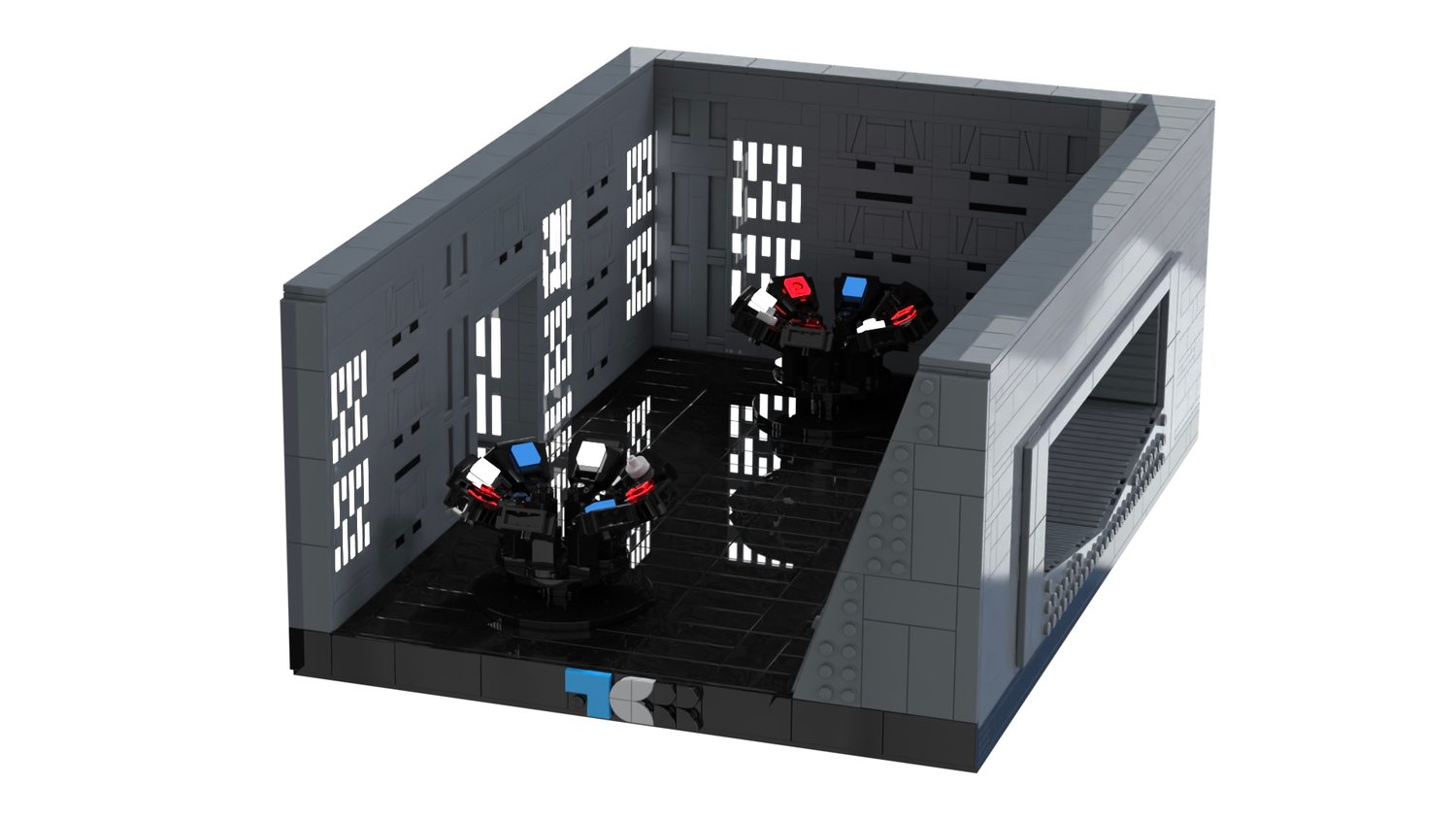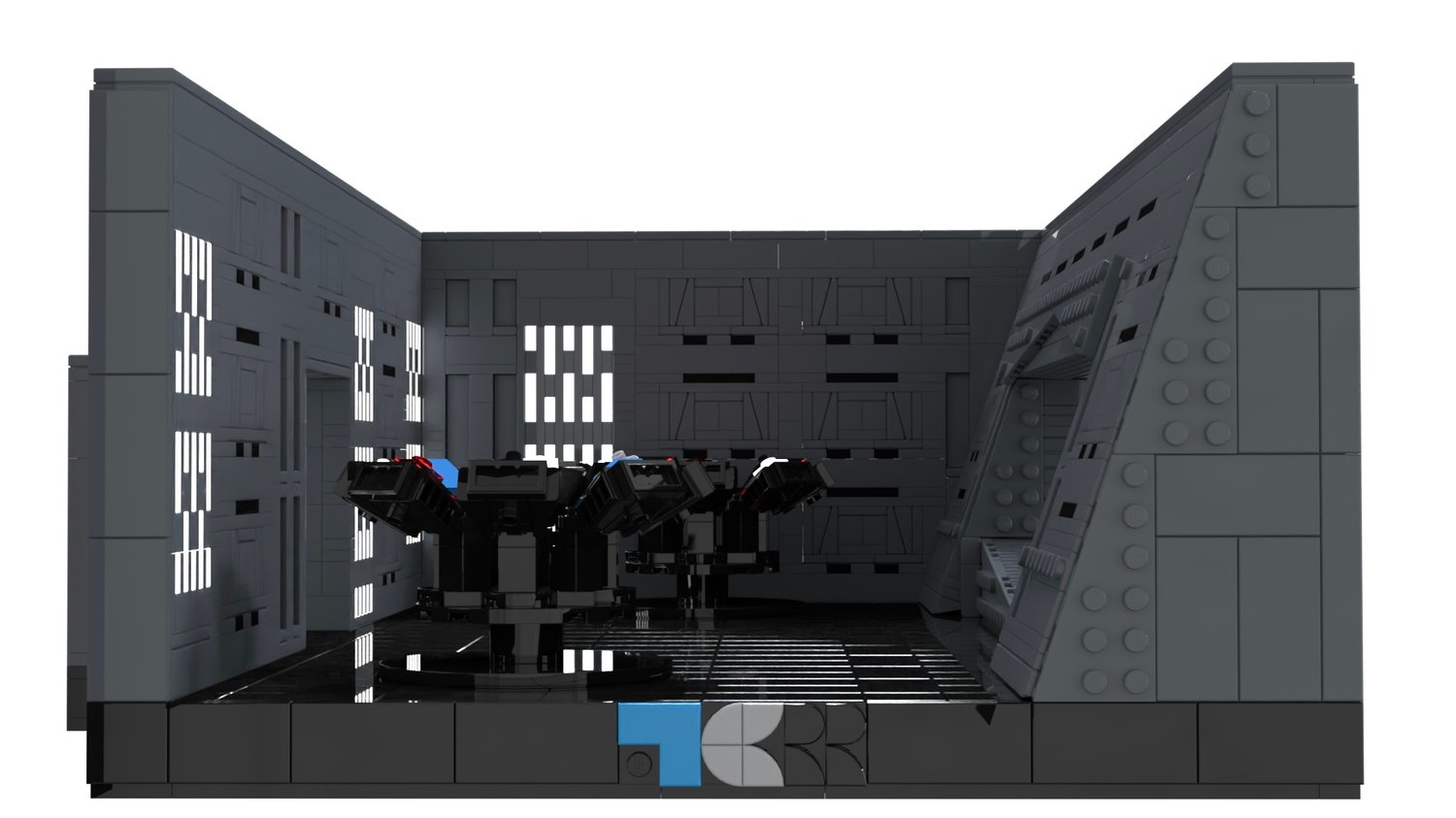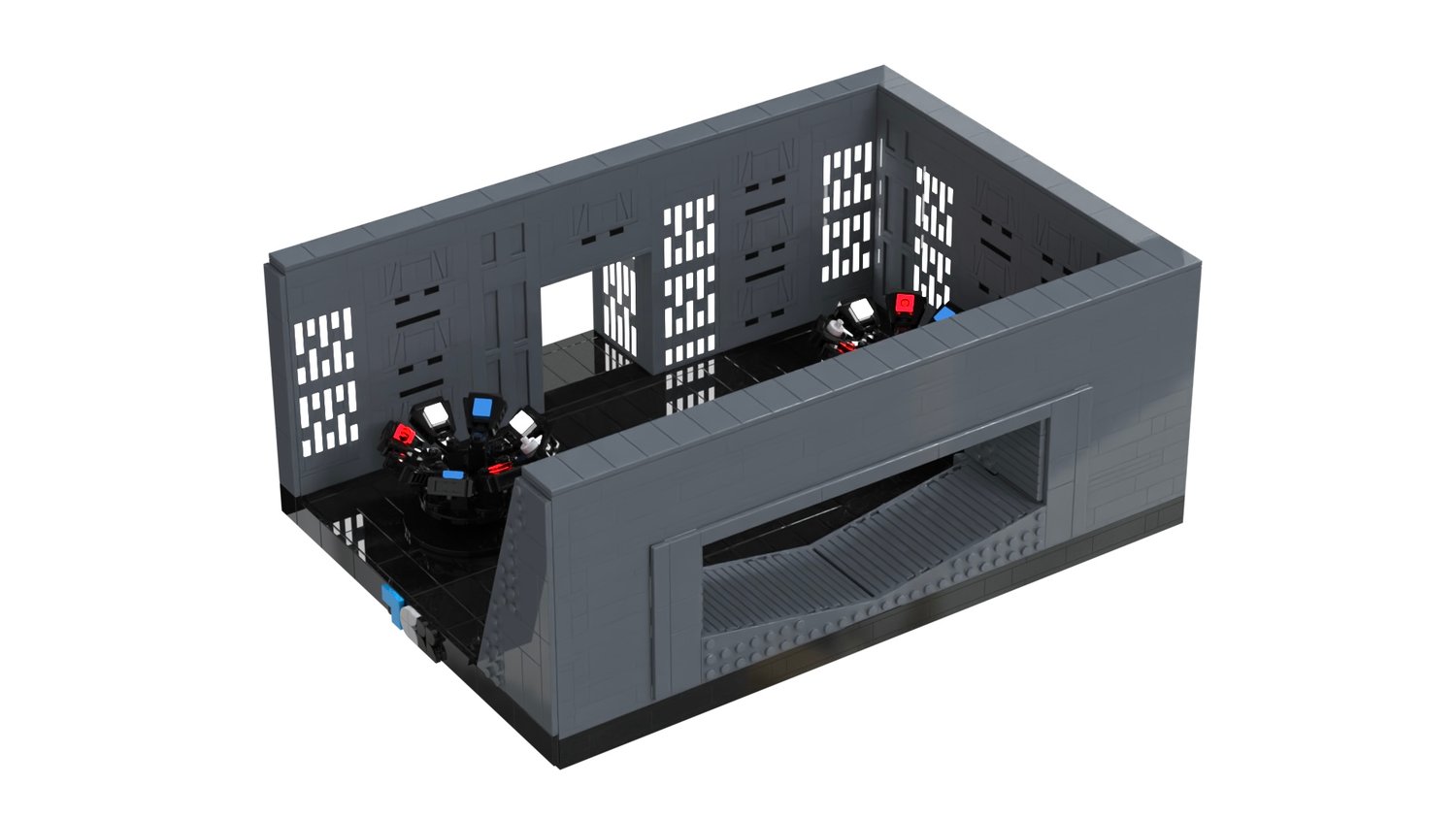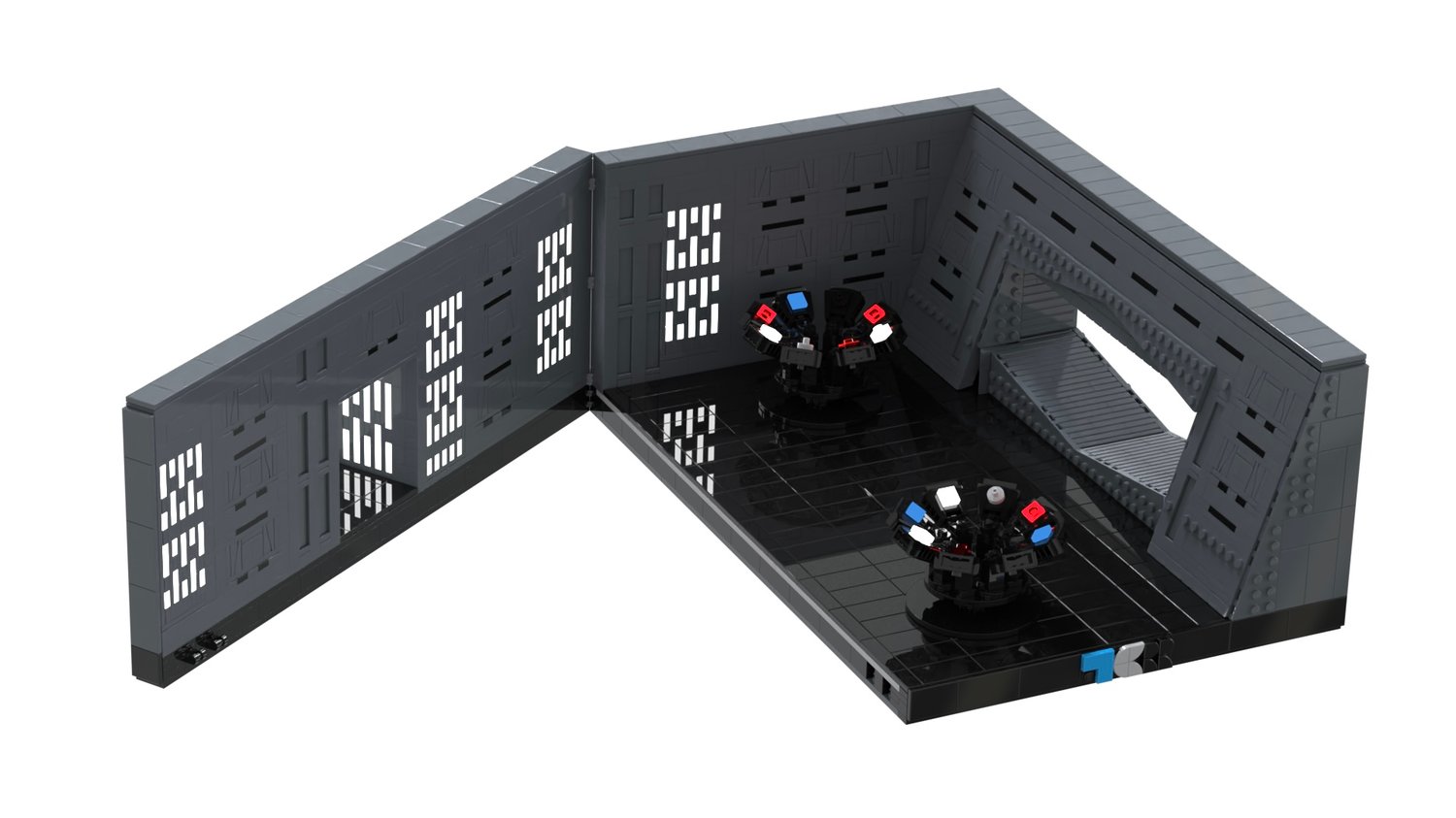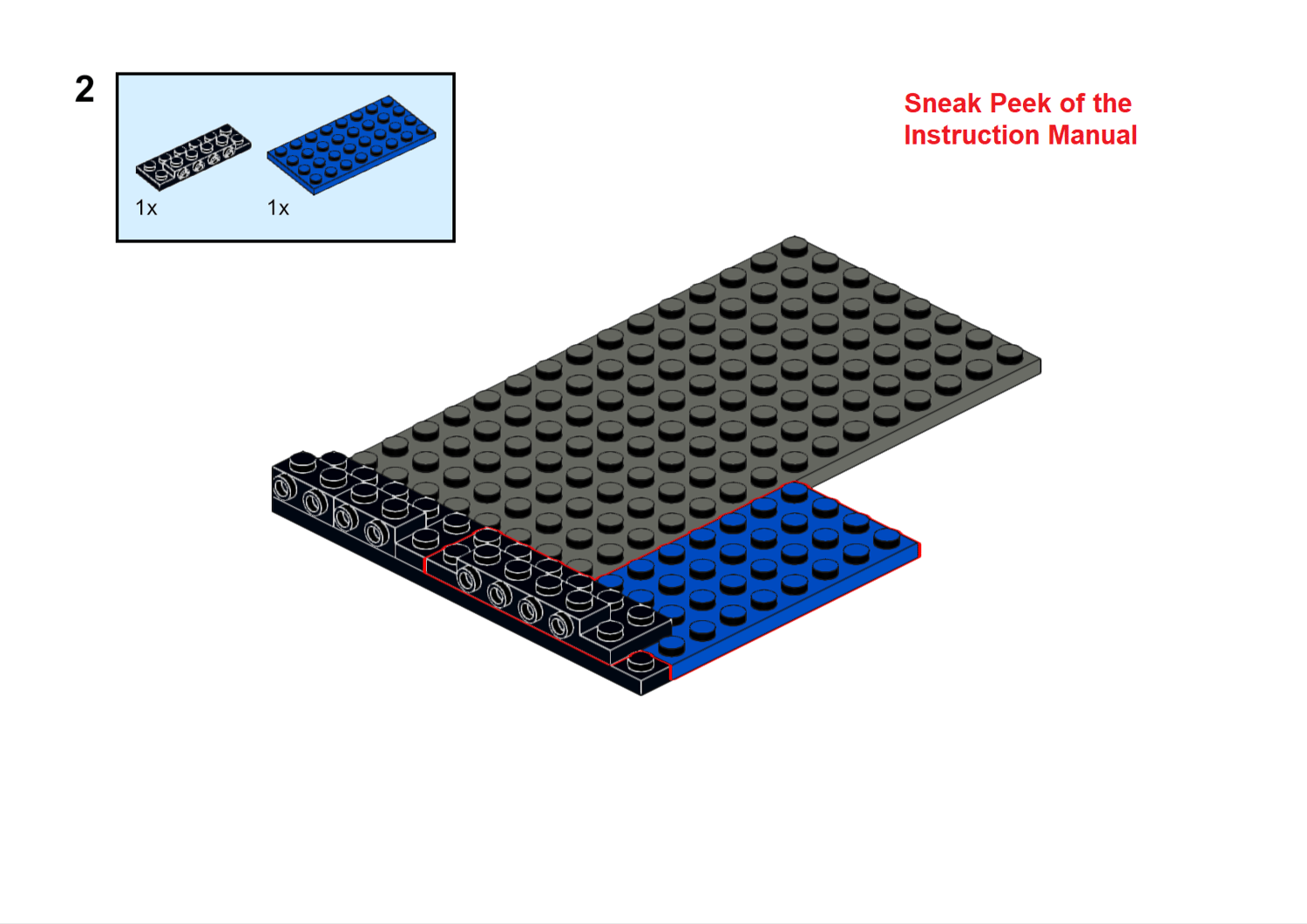 Death Star Overbridge MOC
On Sale
€14.00
NO PHYSICAL PARTS INCLUDED – DIGITAL DOWNLOAD ONLY
Contents
The purchase includes the following digital files:
Instruction Manual (PDF file)
Parts List (XML file) 
Purchasing on BrickLink - Guidance (PDF file)
Description
In the shallows of the Outer Rim, built as a moon-sized, deep space orbital battle station, laid the Death Star, a planet-destroying superweapon, constructed as an impregnable fortress and a symbol of the Emperor's inviolable rule ...
This model replicates the Death Stars' iconic Overbridge first shown in
Star Wars
: A New Hope and featured prominently in Rogue One: A Star Wars Story. 
Features 2x command center duty posts, each with enough space to put a Death Star Trooper, the iconic hexagon-shaped window/screen, imperial light-panels, accurate wall patterns as well as an entrance to the bridge
A built-in hinge allow you to get better access to the inside and take shots from different angles
A black tiled front makes for a premium display
---
Durability: Very sturdy build
Part Count: 2415 pieces
BrickLink Price: ~280€ | ~290$
Dimensions: Width 37 cm, length 49 cm, height 14,5 cm
Addition
Expand the Death Star's interior with my other
complementary MOCs
made for both play and display.
Notes
The estimated parts cost above is based on average BrickLink orders. Please keep in mind prices tend to fluctuate on the brick-selling market.